Faculties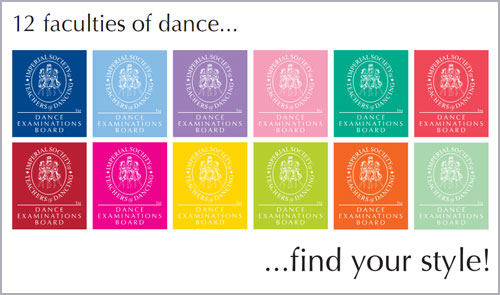 There is a myriad of dance styles throughout the world and ISTD teachers offer a range of dance styles to cater for everyone's interests, whether you wish to attend classes once a week for fun or undertake professional training.
The ISTD is formed into twelve Faculties which cover many forms of theatrical, recreational and social dance. Each one has its own distinct identity as well its own Faculty colour.
The Imperial Dance & Theatre Faculties include Classical Ballet (both Cecchetti Ballet and Imperial Ballet syllabi), Classical Greek Dance, Classical Indian Dance, National Dance, Modern Theatre and Tap Dance.
The Imperial Dance & Dance Sport Faculties include Modern Ballroom, Latin American, Sequence, Disco/Freestyle/Rock 'n' Roll and Club Dance.
In addition to the Natural Movement Group there is also the Dance Research Committee, which provides courses in Historical Dance.
---
Click here for more information about our various syllabi and to download our syllabus outlines.