Benevolent Fund
The ISTD Benevolent Fund offers support to deserving members and their families during a difficult time in their lives.
Support for Your Future
A love of dancing is with us for life, but cannot always sustain us during tougher times. As our members get older, they may have to give up teaching and live on a small pension, or they may have periods when they have to take time off from teaching and therefore lose their earning capacity. The ISTD Benevolent Fund offers support to deserving members who need help at certain times in their lives.
Claiming from the Fund
Claims from the Fund come from a variety of sources. Sometimes they are referred to the Trustees by members of the ISTD and sometimes cases are referred to the Trustees by other Funds. Where appropriate, the Benevolent Fund may combine with other Funds to help claims jointly.
A Long-Term Investment
The long-term aim of the Benevolent Fund is to provide a retirement home for ex-dance teachers. With that aim in mind, we constantly monitor our investments in order to achieve the best interest and reserves will be built up by retaining part of the income each year.
Benevolent Fund Committee
The ISTD Benevolent Fund is administered by a Committee of Trustees, which includes a representative of each of the faculties of the ISTD. It is felt that this will result in the Committee having a fair and balanced view when considering claims on the Fund.
How You Can Help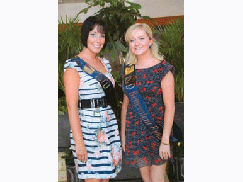 Fundraising activities, such as raffles, are held at various locations and ISTD events throughout the year. We have lovely ISTD Benevolent Fund sashes available on request for your fundriasing activities. Please contact Anne Lingard on annelingard@aol.com for more details.
Your support is greatly appreciated and the Trustees are always receptive to new fundraising ideas and any suggestions would be most welcome.
If you would like to help a fellow dancer in the future, please consider a donation, covenant or bequest in your will. And if you are a UK taxpayer, you can support the Fund even more by consenting to Gift Aid, at no extra cost to you.
To find out more about the Benevolent Fund and other ways to contribute to the ISTD, please contact:
ISTD Benevolent Fund Trustees
C/O ISTD
Imperial House
22/26 Paul St
London EC2A 4QE