Cecchetti Classical Ballet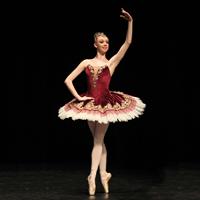 The Cecchetti method of Classical Ballet offers a complete and well structured system of training which caters for the small child through to the professional dancer and the future teacher.
Enjoyment is of prime importance for a young child beginning to dance and the Class Examinations and Performance Awards provide ideal opportunities for those attending classes for recreational purposes on a once a week basis. For children wishing to study in greater depth, there are the more technically demanding Grade Examinations. In all the children's work a steady build up and safe practice are of great importance.
Election for the Cecchetti Classical Ballet committee opens this year. If you would like to be nominated or know of someone who should be nominated, please contact the ISTD Executive Assistant, Dawn James on pa@istd.org for further information.
Click here to download Cecchetti Classical Ballet syllabus outline.

Cecchetti Intermediate Examinations
Please would teachers kindly note that Intermediates should be entered in twos, but with a three if there is an odd number.
The ISTD celebrates its 110th anniversary in 2014
Please click here to download a fascinating new history of the Cecchetti Ballet Faculty, written to mark the occassion.
If you would like to find out more about ISTD history please click here to order your copy of 100 Years of Dance.
News
05 Aug

Invest in yourself and sustain a lifelong career in dance teaching

19 Jun

Lisa Hunter reports from the 2014 Cecchetti Choreographic Competition
Events
Mon

Tue

Wed

Thu

Fri

Sat

Sun

1
2
3
4
5
6
7
8
9
10
11
12
13
14
15
16
17
18
19
20
21
22
23
24
25
26
27
28
29
30
31

May 2014
Sunday 26 October

Saturday 22 November