Cecchetti Classical Ballet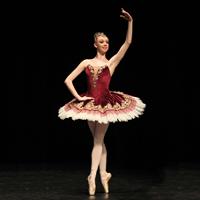 The Cecchetti method of Classical Ballet offers a complete and well structured system of training which caters for the small child through to the professional dancer and the future teacher.
Enjoyment is of prime importance for a young child beginning to dance and the Class Examinations and Performance Awards provide ideal opportunities for those attending classes for recreational purposes on a once a week basis. For children wishing to study in greater depth, there are the more technically demanding Grade Examinations. In all the children's work a steady build up and safe practice are of great importance.
Click here to download our syllabus outlines.

Cecchetti Intermediate Examinations
Please would teachers kindly note that Intermediates should be entered in twos, but with a three if there is an odd number.
News
20 Oct

Cecchetti Classical Ballet has long wanted to be able to record the most advance...

10 Oct

We are delighted and honoured that David Bintley CBE has agreed to become a Patr...
Events
Mon

Tue

Wed

Thu

Fri

Sat

Sun

1

2

3

4

5

6

7

8

9

10

11

12

13

14

15

16

17

18

19

20

21

22

23

24

25

26

27

28

29

30

31

March 2014
Sunday 16 February

Thursday 20 February