Club Dance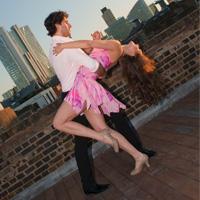 Formed in 1999, the Club Dance Faculty is the most recent addition to the ISTD faculty family.
The umbrella term 'Club dance' encompasses dance styles which have origins in Social Dance. They are dances which have often been developed alongside a particular musical styles and are mainly seen in social settings, danced in pairs. Club or Social dance is constantly evolving, truly improvised dances, although each style has its own unique technique.
News
16 Apr

Statement by Professor Christopher Bannerman, ISTD Chairman

02 Oct

The Club Dance Faculty of the ISTD is proud to announce its prestigious new LA S...
Events
Mon

Tue

Wed

Thu

Fri

Sat

Sun

1

2

3

4

5

6

7

8

9

10

11

12

13

14

15

16

17

18

19

20

21

22

23

24

25

26

27

28

29

30

31

December 2014