Courses (the overview)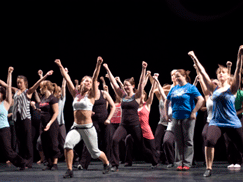 The ISTD offers a myriad of courses for members and non-members to support their professional development. These range from genre specific refresher days to residential summer schools to day courses focusing on the promotion of safe dance practise and the psychological aspects of talent development.
The Education & Training Department also offer training for Tutors working on the accredited teaching qualifications programme as well as masterclasses for students, dancers, in conjunction with faculties, and training for members of the public to introduce them to the world of dance.
Need to attend a First Aid course? There are still a few places left available for the Emergency First Aid for Dance teachers course on 28th April at ISTD2 Dance Studios. For further details please click on the Continuing Professional Development tab on the left hand side of this page. For any further queries please call +44 (0)207 377 1577 ext 833.
To find details of the courses and training that are happening in 2013, please view the Courses and Training calendar
Download a pdf version of our Easter and summer course listings for 2013.