Emergency First Aid Course
The ISTD offers one-day continuous professional development courses for dance teachers, which are delivered by key researchers and specialists in the field, as part of our commitment to maintain and improve teaching standards. These CPD courses can be attended by all and are a fantastic opportunity to underpin your knowledge of dance through related contextual studies.
Please see below for details of forthcoming CPD events. All courses take place at ISTD2 Dance Studios on Old Street and commence at 10.30am.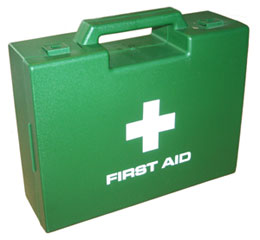 Emergency First Aid at Work (for Dance Teachers)
The ISTD has been working with Surrey First Aid to offer one day courses in Emergency First Aid at work with a specific focus for dance teachers or workers in a dance environment. These highly successful courses have been well attended by a variety of ISTD members and non-members ranging from fully fledged dance teachers to receptionists at dance schools.
First aid training is esssential for anyone who has a business and this training is specially created for low-risk environments. Providing basic first aid and acting promptly could make all the difference to someone who is injured. This course gives the knowledge and skills to be able to act calmly in emergency situations.
When we asked some of the course attendees what was the most useful aspect of the course there was a resounding response of "Everything!" They highlighted the importance of being able to physically practice some first aid, ranging from CPR to dealing with common dance injuries such as sprains and fractures. Time and time again the feedback has been extremely positive and everyone left feeling prepared and confident in their ability to assist in an emergency.
The course is Approved by the Health and Safety Executive and following your attendance a certificate will be issued which is valid for three years.
If you would like to book a place on any of the courses throughout 2013 please download a booking form below or contact Education & Training by e-mail on edugeneralassistant@istd.org. Alternatively to book a place over the phone please call 020 7377 1577 ext 833.
Dates:
Sunday 28th April 2013
Sunday 9th June 2013
Sunday 6th October 2013
Sunday 17th November 2013
To download a booking form please click here
All details are correct at the time they are published. However, unforeseen circumstances may cause venue, time and date to change. Please ensure all bookings are made at least three weeks prior to the course to ensure your place.