Introduction
Whether you are already an ISTD member or you are just thinking about starting your dance teaching career, our Education & Training Department is here to support you.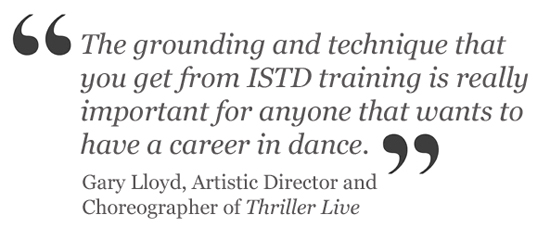 We offer advice and guidance on the best training route for you, based on your prior learning and experience.
Our professional development services include continuous professional development in the form of genre specific training, refresher courses, summer and Easter courses, the residential summer schools and tutor training for accredited teaching qualifications.
We also assist institutions to become Approved Dance Centres and support their delivery of accredited teaching qualifications.
We register and certificates candidates for the accredited teaching qualifications here at ISTD HQ, administer the written units and develop the support materials.