Disco, Freestyle & Rock 'n' Roll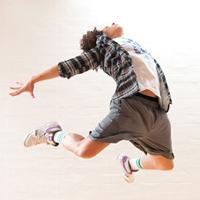 The aims of the Faculty are to create a sound and safe technique for Disco, Freestyle & Rock 'n' Roll and Country Western Dance while understanding the need to allow freedom of expression and musical interpretation and to educate teachers that dance within this Faculty is an ever-changing art form. Modern music, trends and different cultures will always give us new challenges and material to introduce to our dancers.
Click here to download DFR syllabus outlines.
Click here to order DFR event photos.
-----------------------------------------------------
DFR SET DANCE DVD 2010 – 2011
Would all members please be aware that the use of the current set dance DVD is for the sole use of registered teachers and teachers in training only. This is a teaching aid only. The copying and reproduction in any form is strictly prohibited.
Please note that for the O16 Gold Star and Awards Street Dance, knee pads MUST be worn otherwise the dancer stands a chance of disqualification.

News
22 Mar

Laura Rampton and Mary Grigg report on another successful day of dance in Swindo...

25 Jun

A new venue for the ISTD Dancesport Spring Congress
Events
Mon

Tue

Wed

Thu

Fri

Sat

Sun

1
2
3
4
5
6
7
8
9
10
11
12
13
14
15
16
17
18
19
20
21
22
23
24
25
26
27
28
29
30
31

January 2013
Saturday 22 June

Sunday 23 June