Disco, Freestyle & Rock 'n' Roll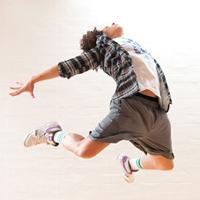 The aims of the Faculty are to create a sound and safe technique for Disco, Freestyle & Rock 'n' Roll and Country Western Dance while understanding the need to allow freedom of expression and musical interpretation and to educate teachers that dance within this Faculty is an ever-changing art form. Modern music, trends and different cultures will always give us new challenges and material to introduce to our dancers.
Celebrating 26 years, DFR Grand Finals Day 2014 took place on Sunday 12th October. To see and order photos from the event, click here.
Click here for the latest DFR events.
Click here to download DFR syllabus outlines.
Click here to order DFR event photos
To order copies of 2014 Worthing Congress dvds please contact Mr Derek Brown.
Please note: The title of a DFR Faculty genre currently known as 'Street Dance & Commercial Hip Hop' has been shortened to 'Street Dance' as from January 2015.
-----------------------------------------------------
A Glossary of Technical Terms for Street Dance is available from the ISTD Shop. Please check the ISTD website for availability.
For price details and to place an order for Set Dance DVD 2013–2014, please contact Patsy Graham on 01494 513135. DVDs from previous years are still available and make wonderful material for class and examination work. For DVDs prior to 2011/2012, please apply directly to the ISTD Shop on 020 7377 1577 ext. 810 or ext. 811. For later copies, please contact Patsy Graham for availability and price.
The ISTD celebrated its 110th anniversary in 2014

Please
click here
to download a fascinating new history of the DFR Faculty, written to mark the occasion.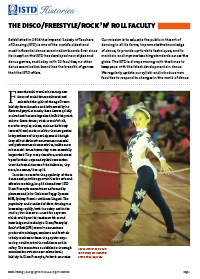 If you would like to find out more about ISTD history please click here to order your copy of 100 Years of Dance.
News
20 May

Dance Proms returns to the Royal Albert Hall for it's fifth year, Sunday 15 Nove...

09 Apr

Figures to be danced at Gold Star level
Events
Mon

Tue

Wed

Thu

Fri

Sat

Sun

1

2

3

4

5

6

7

8

9

10

11

12

13

14

15

16

17

18

19

20

21

22

23

24

25

26

27

28

29

30

31

August 2015
Sunday 21 June

Sunday 28 June