ISTD Dancesport Spring Congress 2014
Date:
Sunday 16 Mar 2014
Venue:
Marriott Grosvenor Square, London, W1K 6JP
Country:
United Kingdom
Faculty:
Club Dance, Disco, Freestyle & Rock 'n' Roll, Latin American, Modern Ballroom, Sequence
Event summary:
Don't miss this fantastic day of dance, to be held again in the fabulous setting of the Marriott Grosvenor Square, London W1.
Event details: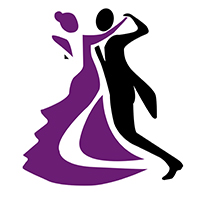 Each year during Spring Congress we welcome hundreds of dance teachers, both ISTD members and non-members alike, who are treated to a fantastic selection of lectures, workshops and demonstrations, with plenty of opportunities to take to the floor and try out some new steps.
With sessions on a variety of dance styles from Latin to Sequence, Ballroom to Salsa, there really is something for everyone during this fun-filled day. A delicious lunch provides fuel for further workshops and our final showcase featuring students and guest artists.
Tickets are payable on the door (don't forget to bring your ISTD membership card). Members who are new to the ISTD since March 2013 can attend for free. Non-members are also very welcome to join us and should call Beverley McDermott at ISTD HQ on +44 (0)20 7377 1577 for more details.