Imperial Classical Ballet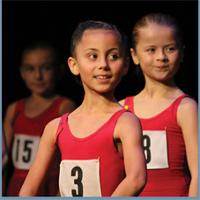 The roots of Imperial Classical Ballet stem from the early days of the ISTD and the first written syllabus in 1913 which was based on the teaching of the French School from the Paris Opéra. The syllabus has now evolved to promote the English classical style and address the changing needs of Ballet dancers today.
Click here to download our syllabus outlines.
Faculties' Committee Elections 2013
If you would like to be nominated, you will need to be a fully paid-up member of the ISTD and hold a Licentiate qualification. Please contact Executive Assistant, Dawn James at pa@istd.org or 020 7655 8806 for nomination forms, to be returned by Monday 3rd June.
News
22 Mar

Lyn Richardson reports on a happy occasion for all in Kuala Lumpar

20 Mar

Imperial Classical Ballet Senior Awards 2013 held on 2nd/3rd March at the Hawth ...
Events
Mon

Tue

Wed

Thu

Fri

Sat

Sun

1
2
3
4
5
6
7
8
9
10
11
12
13
14
15
16
17
18
19
20
21
22
23
24
25
26
27
28

February 2013
Saturday 13 July

Saturday 20 July