Modern Theatre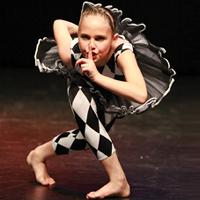 Modern Theatre dance is a rhythmic dance style which originated in America before travelling to the rest of the world. It is often seen on the stages of musical productions and is known for its theatrical qualities. The style uses travelling steps, high kicks, leaps and turns which all need strength and flexibility. This is a highly energetic dance style.
Click here to download our syllabus outlines
---
Boys' Modern Theatre Associate is to be phased out by January 2014.
Photographs of the Janet Cram Finalists 2012 and Creation 2012 can now be viewed and ordered at www.elainemaysonphotography.co.uk
---
ISTD uniforms for the Classical Greek, Modern Theatre, National Dance, and Tap Dance Faculties are now available to purchase through International Dance Supplies. To open an account, or shop now if you already have an IDS account, call +44 (0)1626 36 3232 or visit www.ids.co.uk.
News
10 Apr

Syllabus news and notes for ISTD Modern Teachers

25 Mar

Former Olivier Award winners honoured for outstanding contribution to theatre
Events
Mon

Tue

Wed

Thu

Fri

Sat

Sun

1
2
3
4
5
6
7
8
9
10
11
12
13
14
15
16
17
18
19
20
21
22
23
24
25
26
27
28
29
30
31

January 2013
Sunday 09 June

Saturday 13 July