National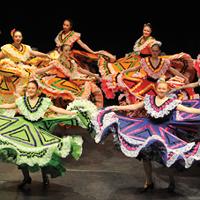 This genre covers a wide range of European Folk Dance including Scottish, Finnish, Danish and English to name but a few. These traditional dances were developed by communities in the corresponding country and help provide a sense of community and awareness of others.
Click here to download our syllabus outlines.
Faculties' Committee Elections 2013
If you would like to be nominated, you will need to be a fully paid-up member of the ISTD and hold a Licentiate qualification. Please contact Executive Assistant, Dawn James at pa@istd.org or 020 7655 8806 for nomination forms, to be returned by Monday 3rd June.
---
ISTD uniforms for the Classical Greek, Modern Theatre, National Dance, and Tap Dance Faculties are now available to purchase through International Dance Supplies. To open an account, or shop now if you already have an IDS account, call +44 (0)1626 36 3232 or visit www.ids.co.uk.
News
22 Mar

Avon Valley School, Rugby

02 Mar

Save the date and join us at Sadler's Wells on Sun 1st Dec for Congress!
Events
Mon

Tue

Wed

Thu

Fri

Sat

Sun

1
2
3
4
5
6
7
8
9
10
11
12
13
14
15
16
17
18
19
20
21
22
23
24
25
26
27
28
29
30
31

January 2013
Saturday 10 August

Sunday 03 November