Careers Corner: Dance Movement Psychotherapy

20 September 2013
We take a look at the development of Dance Movement Psychotherapy and its many applications.
Dance Movement Psychotherapy (DMP) is based on the theory that movement reflects a person's patterns of thinking and feeling. The psychotherapeutic use of dance and movement helps the individual engage creatively to aid their physical, emotional, social and cognitive development. The therapist introduces new movement patterns and helps the individual work though the emotional experiences that accompany these changes.

Developmental Movement Therapy works in a similar way, based on evidence that each human baby should progress through a series of movements as it grows and develops through life. If this development process is disrupted by environmental, physical or emotional changes, this can lead to social difficulties and learning disabilities. By going through certain developmental movement patterns and consequently completing the individual's neurological development, normal neurological function will return.
Dance Movement Psychotherapists work with individuals and groups in health, education and social service settings as well as working privately. Their clients range from people who are emotionally distressed to people with learning difficulties and people with physical or mental illnesses. It helps self-esteem, adaptive coping behaviours, physical and emotional shifts, as well as developing trusting relationships and enhancing social interaction skills. Although its origins are based in early human history, the establishment of dance therapy as a profession occurred in the 1950s.

Marian Chace is thought to be the founder of what is now dance therapy in the United States. After she opened her own dance school, she realised the effect dance had on her students. When she was asked to conduct dance therapy at St Elizabeth's Hospital in Washington DC, psychiatrists also realised the benefits their patients were receiving from Marian's classes. Along with several other Dance Movement Therapists, Chace founded the American Dance Therapy Association in 1966, which sets standards for therapists to meet in order to become licensed therapists. In the United Kingdom, the Association for Dance Movement Psychotherapy was one of the first organisations established to regulate dance therapy and accredit dance therapists.
Uses of Dance Movement Psychotherapy
Dance Movement Psychotherapy can be used in a variety of ways, from helping breast cancer survivors to providing those with eating disorders with a form of expression.
"It releases endorphins and helps the participants forget their fears and have fun"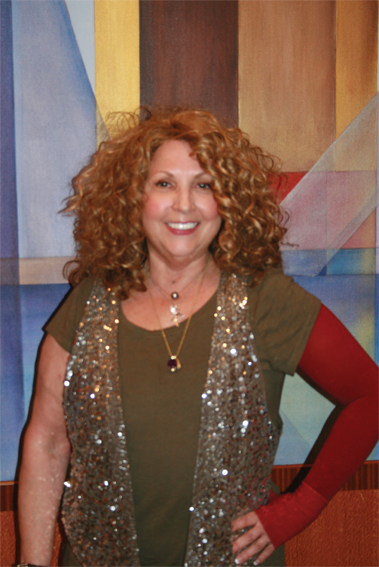 Professional dancer and teacher, Sherry Lebed Davis, developed The Lebed Method with her physician brothers when their mother was diagnosed with breast cancer to help nurse her back to health. The Lebed Method includes dance movements and physiotherapy-based exercises to stretch scar tissue, increase the range of movement and prevent or manage lymphoedema.
Regular exercise is important for patients to recover, many of whom suffer from 'frozen shoulder' after a mastectomy, as well as decreased range of movement and stiff necks for many years after surgery. Lebed has also been known to help with multiple sclerosis, Parkinson's, arthritis and other cancers and is popular with the elderly as it helps increase balance and strength and consequently minimises the risk of a fall. Sherry Lebed Davis, describes Lebed as a celebration: "It releases endorphins and helps the participants forget their fears and have fun."
| | |
| --- | --- |
| | |
Dance Movement Pyschotherapy can also be effective for people suffering from eating and body image problems. Research has shown that many patients with eating problems struggle with alexithymia, which is the difficulty of putting feelings into words. Since the eating problem is the body's way of trying to cope with internal or external stress, whether the individual is aware of this or not, then the 'site' of the eating disorder is the body itself. Consequently, body-based therapies are ideal to help those with eating problems as it teaches them how to listen to their body's needs. People with eating disorders can also become socially isolated, so the group focus of Dance Movement Psychotherapy can help the individual connect to others and feel more supported.
Dr Danielle Fraenkel, the founder of Kinections, developed LivingDance™ having witnessed the effect creative movement and kinaesthetic sensing had on individuals with eating disorders. She discovered that attention to breath, muscle connection, shape, and pulse links to a range of psychological processes, from awareness to feelings of effectiveness and identity development. The goal is connection, not perfection. As a dance movement therapist for nearly four decades she has brought LivingDance™ to Greece, Israel, Asia and to different parts of the USA.
"Dance Movement Psychotherapy helps the rehabilitation of the body, which enables the patient to gain access to these subconscious memories"
Kinections also provides training in Dance Movement Pyschotherapy for many different types of patients. One such course is long time human rights activist, Amber Gray's Dance Movement Therapy with Survivors of War, Torture and Violence. It uses her CenterPost Trauma and Resiliency Framework and Restorative Movement Psychotherapy, which have been developed over years of working with individuals and groups around the world who have experienced extreme trauma.
Traumatic experiences remain embedded in the subconscious, but the memories can be suppressed and repressed in an attempt to re-establish a sense of stability and normality. Dance Movement Psychotherapy helps the rehabilitation of the body, which enables the patient to gain access to these subconscious memories. This can be more effective than dealing with trauma through discussion, as the patient could consciously choose to block these memories.
How do you become a Dance Movement Psychotherapist?
You will need a postgraduate qualification to work as a Dance Movement Psychotherapist. To get on to a postgraduate course, you will need a degree in a relevant subject such as performing arts, psychology or medicine. You will also need approximately two years of relevant work experience and a background in dance or movement if your undergraduate degree is not in performing arts.
FURTHER INFORMATION
Association for Dance Movement Psychotherapy UK – www.admt.org.uk
American Dance Therapy Association – www.adta.org
Dance Movement Therapy Association of Australia – www.dtaa.org
Healthy Steps (the Lebed Method) – www.gohealthysteps.com
LivingDance™ & approved alternate route training in dance/movement therapy - www.kinections.com