Dance Proms sponsors Dancewear Central interview Patron Matt Flint

25 July 2014
Dance Proms 2014 is fast approaching it's festival date of Sunday 2nd November at the Royal Albert Hall, London. One of Dance Proms Sponsors, Dancewear Central asked their social media followers and fans to come up with questions to ask Dance Proms Patron, Matt Flint. We have some of his answers!
Q 1. At what age did you start dancing and what is your earliest dance memory?
A: I started dancing at the age of 12. As soon as I started I fell in love with everything it is about. My earliest dance memory is dancing the 'Wizard of Oz' at a school fate. I was the scarecrow (in disguise so none of my fellow pupils knew it was me).
Q 2. What has been the highlight of your dance career to date?
A: It has to be SYTYCD. It came at a great time, definitely the peak of my performing career. I've been incredibly lucky to be a part of some wonderful things.
Q 3. If you hadn't won Season 2 of the BBC'S "So You Think You Can Dance", who would you have liked to see win?
A: I would have liked to see Luke Jackson win. We have known each other for years. We went to college together at 16 & we both found ourselves in the SYTYCD final.
Q 4. Do you have any advice to give aspiring West End dancers hoping to be as successful as yourself?
A: Get your head down & work as hard as you can. Keep your options open. There has been times when I didn't get a job but it led to something else happening. Learn fast to deal with rejection & allow yourself to move on from it as quickly as possible. Be nice to EVERYONE!
Q 5. How would you recommend that a dancer maintains fitness and dance experience, once they have completed their full time training and aren't lucky enough to secure a job in the industry straight away? Going from 'full on' training to hardly doing anything must be a really scary thought! Do you have any advice?
A: We work in a 'networking' industry. Get to as many classes as possible & get yourself seen. It can be a real shock going from dancing everyday to nothing at all.. Try & keep yourself in good shape. Many dancers move back home but I think it is really important to stay in London, in the thick of it. I've gone to use book dancers before last minute only to remember they moved back to their parents.
Q 6. Have you ever or almost fallen off stage before? (Every dancer's worst fear when they step on stage for the first time!)
A: Not exactly, but I have knocked myself out a couple of times. The most memorable one being when I was playing a carpet in the UK tour of 'Beauty & the Beast' - I flipped, hit my head on the floor & knocked myself out. Someone dragged me off into the wings by my feet (dressed like a rug!)
Q 7. Do you have any plans to design your own range of boys' / men's dancewear?
A: Good question. I always like to come up with new ideas. I would love to do a new range of Tap shoes, all different styles.. I work very closely with Capezio, maybe I should talk to them :)
Q 8. You obviously have a vast amount of talent and fantastic repertoire. In order to succeed what would you say is the most important quality or qualities a person should have for dancer?
A: Be a good company member/a team player! You get most jobs on your reputation - when hiring someone it's not only talent which is taken into consideration, what else you bring into the equation is hugely important.
Q: 9. How do you keep going when things don't work out the way you thought or want and what motivates you to champion through and maintain the career you have?
A: I have always believed that the people who have had the best careers are the ones who just kept going. There are many hurdles - some drop out during college, some after graduation, some after the 20 months of unemployment, some after an injury.. All the people I consider to be successful have been through all of that!
Q 10. How do you connect so well with your audience while performing?
A: A good performer can judge the situation - whether it be Stage, TV, Film, Cabaret each needs a different quality. Even if it's a theatre the size of the Palladium you need to make sure it feels intimate to each & every one.
11. When you dance, how does it make you feel?
Put it this way, if I don't dance/exercise everyday I feel tired & grumpy. If I didn't have tap in my life I wouldn't be able to annoy the neighbors :)
Q 12. Congratulations on receiving the 2012 Carl Alan Award & for the nomination of 'Best Choreographer' at the 2013 Off West-End Awards! What inspiration behind your dance do you use as a platform to create a choreographed piece and how do you do that?
A: I love to choreograph a variety of things. Musical Theatre is probably my favorite, because that makes up the majority of my background. Music is always the place I start. I love to be on a train, listening to the track, looking out of the window - that's when I have my best ideas.
Q 13. What was the biggest challenge you have had to overcome in your dance career?
A: I would say that touring is one of the most challenging things - sometimes you have to be away from partners, family & friends for months on end. I toured for 3 years & I felt that was enough.
Q 14. What is your favourite on-screen dancing moment from a dance movie?
A: Has to be the alley dance from the film 'My Sister Eileen' (1955) starring Bob Fosse & Tommy Rail. Two of the best dancers in the world. Ever! Pure competitive quality! http://www.youtube.com/watch?v=3ItaESaGWMk
Q 15. As a Patron of Dance Proms what made you decide to get involved?
A: The Dance Proms is a great event. I think it amazing that these young dancers get to perform on one of the worlds greatest stages. It is a celebration of dance & the young talent that is working its way up!
Q: 16. How important is syllabus work in dance?
A: It is highly important. The foundation of all technique. It sets a great benchmark to all the schools around the country - giving students something to work towards.
Q 17. As a teacher yourself, do you have any words of encouragement or advice for the teachers of the Dance Proms finalists who will be performing at the Royal Albert Hall this November?
A: Everyone underestimates the role of a dance teacher & sometimes their work goes without recognition. All I would say is, when your school are performing at the RAH, take a moment to reflect it was you who got them there, setting them up for a career in dance.
Q:18. What's next for you, Matt? Any top-secret projects you can share with us?
A:Holiday! Soon :) but first I'm just finishing up on a Hologram show in Macau, China. Doing a show called 'Daytona' at the Haymarket Theatre Royal, London & 'Brass' at the Leeds City Varieties. Pre-production for Strictly Come Dancing & a promotional video for Capezio.
To find out more about Dance Proms and to purchase tickets, go to www.danceproms.co.uk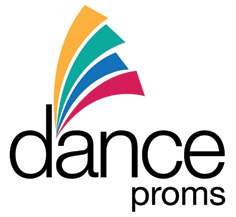 www.dancewearcentral.co.uk