Dance, Posture and Performance

28 December 2013
An interview with Dr. Daniele Raggi about the Dance, Posture and Perfomance conference at the ISTD Summer School in Sportilia

Dr. Raggi, you and Dr. Bono held the conference "Dance, Posture and Performance" during the ISTD Summer School in Sportilia. Your conference was a huge success, so let me ask you a few questions on the matter.
What do we mean by "correct posture"?

We'd better call it "ideal posture." A posture is ideal when all muscles – therefore all "muscle chains" – are well-balanced. An ideal posture is what it takes to grant the right mobility of all joints. A person who achieves such a posture feels well, is in good health, and is able to carry out any physical or sports activity he/she gets a chance to practise.

So, when can we talk about "altered posture"?

Posture becomes altered when muscle tensions are no longer balanced, joints lose their ideal articular contacts and become stiffer or locked. With time, this causes stiffness, inflammation, and pain.

What are the causes of posture alterations, especially in children?

Posture may be altered by many factors, such as inappropriate attitudes (like sitting for hours in an inadequate position, or an "altered" working position, etc.) repeated on a daily basis, traumas, accidents, scars, surgical interventions, vision impairment, poor occlusion, swallowing problems, bowel disorders and so on. Every single element that disturbs the central nervous system is "recorded" by our brain, which – in turn – triggers muscle tensions to avoid discomfort. If the disturbing factor lasts over time, posture will alter permanently.

During your conference you talked about how a poor swallowing may have an influence on posture…

The action of swallowing is performed by the muscles of the tongue, the throat and the neck. If this action is not carried out properly, every time we swallow, we disturb the system. This assertion can be easily verified. If poor swallowing is disturbing our posture, as soon as we perform a correction test, our posture will change and our body will become immediately more supple. This disorder can be solved permanently.

You also mentioned other posture-altering factors, such as orthodontic problems, vision impairment, breathing disorders, and so on. Could you briefly explain how they affect posture?

A defective occlusion, an eye muscle condition, a bowel problem, a breathing disorder, a scar, etc. may disturb posture and reduce mobility, or mobility does not improve as it should when taking stretching exercises. Sometimes not even exhausting stretching exercises succeed due to these factors which upset the central nervous system, and posture as a consequence.

Could you better describe the process through which they alter posture?

The trick lies in the sensory system. If something disturbs it, it will send a "disturb message" to the central nervous system. Whenever the CNS is disturbed, it tries to avoid discomfort in every way by adjusting its posture, but any postural adjustment is actually an altered posture which will inevitably result in problems, limits, and pain.

So, an altered posture may have a negative influence on the dancer's performance? In other words, the dancer cannot perform at his/her best, if his/her posture is not correct?

Exactly. At times, even the best exercises ever devised cannot overcome the disturbance recorded in our brain, and this disturbance alters our posture or limits our performance. The effects of the disturbance will persist – maybe in other areas of the body – until the causes of the disturbance are removed.

What can we do for children with an altered posture?

Before treating their posture – or trying to improve their performance – we may want to investigate their limits and try to understand why and when they appeared. Once our investigation is completed, we can start treating the causes of the problem with specific exercises aimed at solving the problem. Thereafter any mobility exercise will be beneficial.

Could you tell us what is your Pancafit® method?

It consists of observing and evaluating the body as a whole. Every aspect needs to be taken into consideration, tested and re-balanced. Every problem, every limit is linked to some breathing problem. Therefore, every exercise must involve breathing as well. All exercises specifically conceived for a sports activity – dance in the first place – should be preceded by postural rebalancing exercises.
What is the difference between the global stretching on Pancafit® and the analytical stretching practised in dance?

The difference is substantial. Normally, when we stretch an area of our body, the areas that are not involved inevitably tend to compensate. In other words, when we stretch the muscles of a certain area of our body, the muscles of an adjacent area – or the muscles of a remote area – shorten to reduce the discomfort due to the stretching. This is why analytical stretching needs to be repeated two days lateA: the body takes back what it was forced to give out. On the contrary, when we stretch taking into consideration the disturbing factors, when we perform a global stretching like the one I devised for my method, the results obtained last for a lot of time… and for free.

So, how can the Pancafit® Method be beneficial for dancers?

A: Pancafit® is a piece of equipment which helps practicing the global stretching techniques on the muscle chains. It is an easier way to get better and longer-lasting results. Once you learn the concepts of the method and apply the technique correctly you're set: that's all it takes. All that we said so far can be proved on anyone who would like to try it for himself/herself.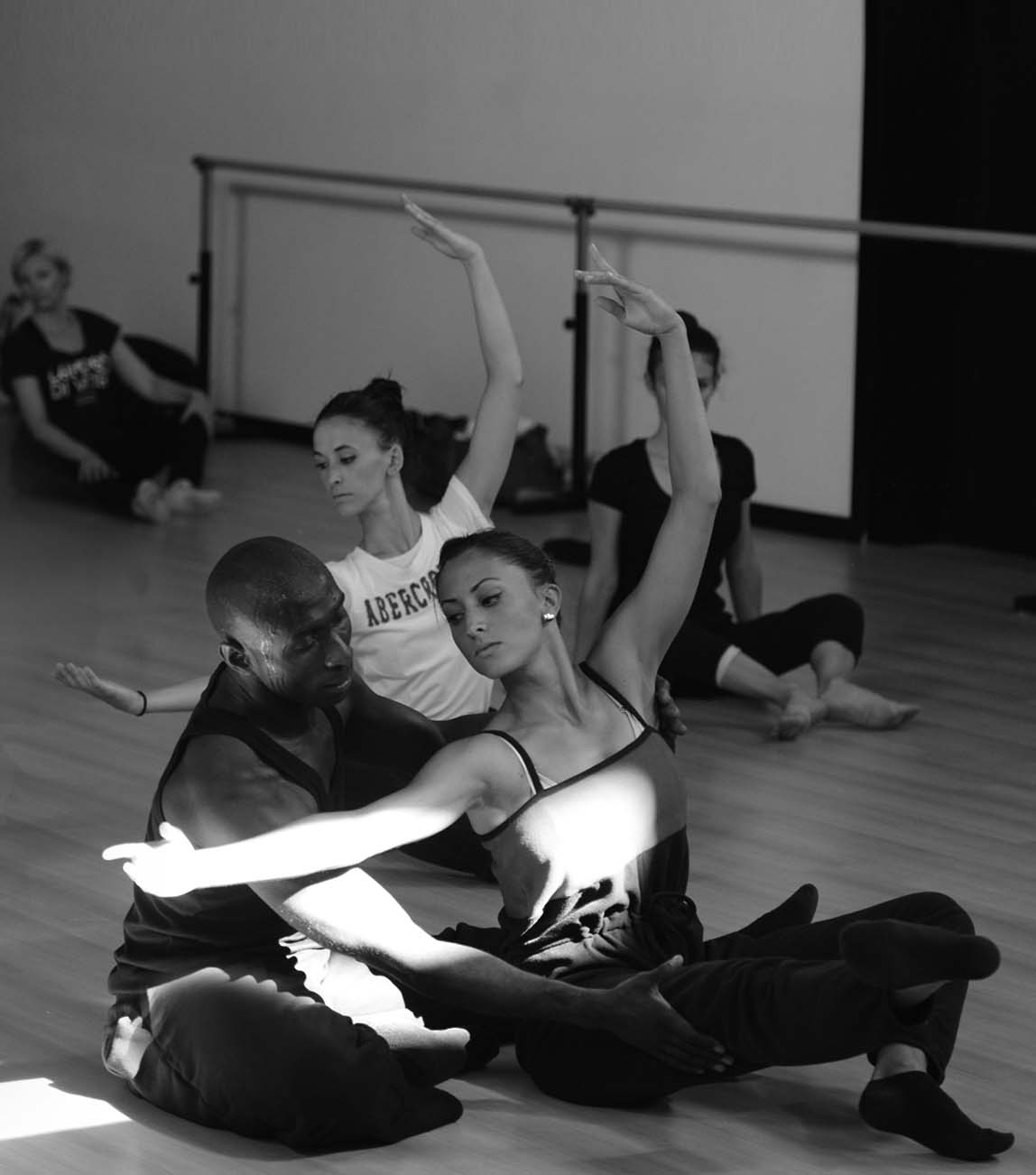 --------------
INTERVISTA AL DOTT. Daniele RAGGI
Dott. Raggi, insieme al Dott. Bono Lei ha tenuto la conferenza "Danza, postura e performance" durante la Scuola Estiva di Sportilia. La conferenza ha avuto un grande successo, per cui Le poniamo alcune domande a questo proposito.

Cosa s'intende per "postura corretta"?

È più corretto parlare di postura "ideale".
Si tratta di una postura che racchiude in sé un buon equilibrio di tutti i muscoli e dunque delle "catene muscolari". Si tratta di posture che consentono una buona libertà di tutte le articolazioni. In questo caso la persona sta bene, gode di una buona salute ed è in grado di svolgere le varie attività fisiche e sportive che la vita gli offre.

Quand'è che si può parlare di "postura alterata"?

La postura alterata si ha quando le tensioni muscolari non sono più in equilibrio. Le articolazioni perdono il loro rapporto articolare ideale, sono più rigide o bloccate e, nel tempo, si hanno rigidità infiammazioni, dolori.

Quali sono gli elementi che possono alterare la postura, soprattutto nei bambini?

Sono molti i fattori che possono alterare la postura.
Atteggiamenti giornalieri non consoni (seduti in modo sbagliato per ore, posture lavorative "viziate", ecc.), traumi, incidenti, cicatrici, interventi chirurgici, problemi visivi, occlusali, deglutitori, intestinali e via dicendo. Dunque, ogni elemento perturbatore del sistema nervoso centrale viene registrato dal nostro cervello, il quale cerca di evitare il disagio attraverso tensioni muscolari atte ad evitare il fastidio. Quando il fastidio permane nel tempo, la postura si altera in modo permanente.

Durante la conferenza ha parlato di come una scorretta deglutizione può influire sulla postura...

La deglutizione avviene attraverso i muscoli della lingua, della gola, del collo. Dunque, se il modo di deglutire è scorretto, ogni deglutizione perturba il sistema. La prova di questa affermazione la possiamo verificare attraverso un test immediato. Se la deglutizione è scorretta e disturba la postura, appena si esegue il test di correzione, la postura si modifica e il soggetto si flette subito molto meglio. Questa disfunzione può essere corretta in modo permanente.

Ha parlato di come anche l'ortodonzia, i problemi visivi, i problemi respiratori ecc. possono essere causa di alterazioni della postura. Ci può riassumere brevemente in quale maniera?

Una malocclusione, un problema ai muscoli oculari, un problema respiratorio, un problema intestinale, una cicatrice, ecc. possono disturbare la postura e causare una mobilità ridotta, o che non migliora come dovrebbe quando si fanno esercizi di stretching. A volte degli esercizi anche estenuanti non danno i risultati attesi proprio per colpa di questi elementi perturbatori del sistema nervoso centrale e, dunque, della postura.

Ma in che modo si altera la postura?

Il segreto sta nel sistema recettoriale che, se è disturbato, disturba a sua volta il sistema centrale. Quando il sistema centrale viene disturbato, cerca in ogni modo di evitare il disagio attraverso posture. Ma ogni postura alterata (ovvero alterata) porterà con sé – inevitabilmente – problemi, limiti, dolori.

Quindi una postura alterata può influire negativamente sulla performance del ballerino? O meglio il ballerino non può avere il massimo risultato se non ha una corretta postura?

Esattamente. A volte, anche i migliori esercizi esistenti al mondo non sono in grado di superare la perturbazione che è registrata nel cervello, e che perturba la postura o limita le performances. Fino a quando persiste una "causa perturbatrice", gli effetti non si possono eliminare, tutto al più spostare....un poco più in là.

Cosa si può fare quando abbiamo bambini con posture alterate?

Prima di agire sulla postura, o cercare di migliorare le performances, la cosa più corretta è quella di indagare sui limiti, capire quando e perché si sono presentati. Fatta l'indagine, si agisce sulle cause del problema per risolverlo attraverso esercizi adatti. Dopodiché ogni esercizio di mobilità potrà essere efficace.

In che cosa consiste il suo metodo Pancafit®?

Consiste nel considerare ed osservare il corpo in modo globale. Ogni aspetto deve essere valutato, testato, riequilibrato.
Ogni problema, ogni limite, è collegato sempre a problemi respiratori. Dunque ogni esercizio deve sempre coinvolgere anche la respirazione.
E gli esercizi specifici di qualunque attività sportiva, la danza in primis, dovrebbero essere sempre preceduti da esercizi di riequilibrio posturale.
Che differenza c'è fra lo stretching globale che si pratica con Pancafit® e lo stretching analitico che si pratica nella danza?

La differenza è sostanziale. Normalmente quando si fa stretching in un'area del corpo, le restanti parti non coinvolte direttamente cercano inevitabilmente di compensare. Ovvero, quando allungo alcuni muscoli di un settore, i muscoli di un'area adiacente o anche più lontana si accorciano per ridurre il disagio dello stretching. Ecco perché quando si fa il normale stretching due giorni dopo deve essere ripetuto: il corpo si riprende ciò che gli è stato estorto con la forza e non con la conoscenza degli elementi perturbatori.
Quando si agisce in globalità, come con il mio metodo, ciò che si ottiene oggi, deve permanere per moltissimo tempo... gratuitamente.

Quindi in che modo il Metodo Pancafit® può aiutare il ballerino?

Pancafit® è un attrezzo che aiuta ad applicare tecniche di allungamento muscolare in modo globale sulle catene muscolari. Dunque i risultati sono migliori, più facili e duraturi. Basta imparare i concetti ed applicare correttamente la tecnica.
Tutto quello che abbiamo detto, è dimostrabile su chiunque voglia mettersi in gioco.