Celia Johnson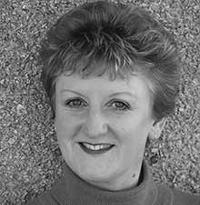 Faculty Vice Chair
Celia danced professionally with Ballet International, touring extensively in South Africa, Europe and the UK. She also danced with English Bach Festival in Greece, France, Holland and England.
She began her long teaching career at Arts Educational School London, where she studied with Jean Campbell for her ISTD Major and Status examinations. She then moved to Laine Theatre Arts where she was encouraged by Ivy Baker to become an examiner. Since then she has taught at Doreen Bird College, Performers College and Morley College as well as Glendale School in Worthing and Central School in Brentwood.
Celia has been an examiner since 1993. She examines all levels from Grades to Fellowship
and lectures at Chichester and ISTD 2. She became a Committee member in 2007 and is an area organiser for Northern Scotland.
She lives in rural Aberdeenshire with her husband Rory and teaches children,students and teachers at Deeside Dance Centre in Banchory