Gary Morley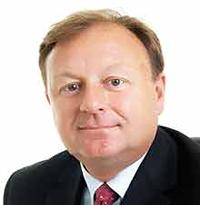 Gary Morley has an unusual background: he spent his childhood years on a travelling fair in Yorkshire. Luckily, being the eldest child, his parents wanted him to have a proper education so during term-time he stayed with his maternal grandmother (who had stopped her fairground life). Those early itinerant years, Gary feels, stood him in good stead for the rest of his life – dealing with strangers, often over money- getting people to spend their money!
A Chartered Accountant for 30 of his 53 years, Gary Qualified in Yorkshire (where else!) with what is now a "Big 4" firm. Immediately thereafter, he moved into industry, and became the Financial Director of two highly acquisitive quoted companies. Gary returned to Public Practice in the early 1990's. He is a member of the ICAEW Corporate Finance Faculty and a member of the Securities Institute.
Gary has written the very well received book "How to sell your business and live happily ever after", now in it's fifth edition.
For 10 years he has been a volunteer mentor for the Princes' Trust. He is also chairman trustee of the British Suzuki Institute, a registered charity bringing music education and appreciation to children. It is very similar to the ISTD being a members' organisation concerned with training and qualification.
Gary is a Freeman of the City of London and on the Court of Assistants of the Plaisterers Livery Company. He is also a very active Freemason belonging to seven lodges.
He is married, has four youngish children, and spends as much time as he can on his boat in the south of Spain.
Council: Council Members
Finance, General Purposes & Audit Committee: Chairman
Governance & Human Resources Committee: Committee members