Kate Simmons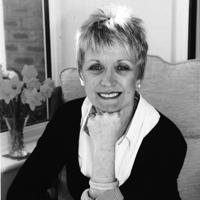 Kate was originally trained in the North of England before winning the Espinosa Scholarship to the Royal Ballet School, were she studied under Julia Farron, Kathryn Wade, Nancy Kilgour and Richard Gladstone to name but a few. She graduated in 1977 after dancing in Balanchine's Serenade and Nureyev's Raymonda Act 3, and joined London Festival Ballet under the Directorship of Beryl Grey. Here Kate danced many roles as a corps de ballet and character.
She appeared as a member of the Royal Ballet Russe in the Herbert Ross Film-Nijinsky and danced on many foreign tours with the company in Europe, USA and South America.
Whilst at the Royal Ballet School, Kate was in the Choreographic Group and then went on to produce pieces for London Festival Ballet Splinter group(LFB2). She also choreographed a fitness tape in collaboration with KTEL records and Harrods Beauty Club. On retiring from the company Miss Simmons returned to the Royal Ballet School to complete her Cecchetti teaching Qualifications and In 1988 she gained her Enrico Cecchetti Diploma as a Dancer.
Over the past 15 years Kate has been guest teacher at many National and International summer schools, in Europe, America and Canada, and has taught widely for the Imperial Society of Teachers of dancing, and the British Ballet Organisation.
Kate is principal of an international vocational dance college and school (KS Dance Ltd) based in the North West of England. To date, the college has produced many dancers who have gone on to dance all over the world in a variety of companies.