Mr Mark Willemite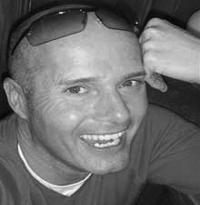 Innovation, creativity and inspiration are the qualities Mark believes are essential in an ever-changing dance world. Mark started dancing at the age of nine, an event that unknowingly was to set the course of his life.
His parents agreed he would join the then Eden School of Dancing at the invitation of Edna Cattermoul, for a trial three weeks only, if he didn't enjoy it he would leave. I think it is fair to say Mark's involvement in dance has extended beyond those initial three weeks. Loving the music and the freedom of expression that dance gives, Mark has danced from that time on.
Mark has trained many young competitive dancers to British and International level. Over the years, he has produced several British juvenile champions and many junior and youth finalists. His involvement is inexhaustible, he clearly has an eye for detail and an understanding of peoples needs on an emotional and practical level .Working alongside Nicky Miles, together they run the very successful Star Dance Club in Kent, where they teach all ages from Beginner to Professional level.
As well as teaching, Mark has lectured twice for the World Congress and has choreographed children for numerous shows for the Royal Variety Club, Palladium and Sadler's Wells. In the past he appeared on the original series of Come Dancing and more recently worked on Strictly Come Dancing and the exciting Olympic Torch Parade at the Festival Hall celebrating the torches journey through the capital. The Star Dance Club gets involved in anything that is a vehicle to promote dancing.
In addition to this, Mark has been present on the Latin American Faculty Committee for the last 12 months. He shows real commitment and dedication.