Mrs Alexandra Barnes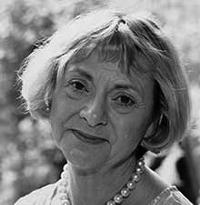 Alexandra trained in Carshalton with Joan Watts, held a five year scholarship to the RAD and completed her training on the Dancers' Course at the Royal Ballet School.
She taught at Daphne Freebury School, Laine Theatre Arts for 25 years, and Doreen Bird College. In 1999 she joined the Italia Conti Academy, London and became Dance Course Co-ordinator at the Italia Conti Arts Centre, Merrow until December 2006.
Alexandra has taught for the Faculty on many of the Imperial Ballet London Courses as well as the Sussex Summer School for 25 years.
She was appointed an Imperial Ballet examiner in 1981 and is currently chairperson of the Notation Committee.
She is also a Distance Learning Tutor for the CDE, FDI, a tutor and marker for the RAD Degree Course and holds an MA in Ballet Studies from Roehampton, University of Surrey.
In 2003 she was presented with the Jean Campbell Award