Sandra Powell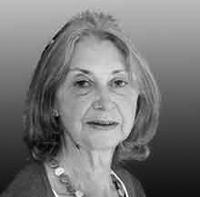 Sandra's early Cecchetti training was with Kathleen Yates culminating in teaching qualifications in five ISTD Faculties. This was followed by training with Maria Fay and professional work including theatre, film and TV. From her school in Horsham (and Horley) many pupils have gone to vocational schools and into major ballet companies including the Royal Ballet, Birmingham Royal Ballet and Royal Danish Ballet. Several have won The London Mabel Ryan Award , and become Cecchetti Scholars.
Sandra has been on the sub-committees producing the Grade, Class Examination and Performance Awards syllabi and the revised Grade and Class Examination syllabi and also co-produced the Grades, Intermediate and Advanced 1 videos and the Grade DVD.
She is an area organiser and have been co-organiser of the Southern Area Awards since its inception. She has taught on courses and at Summer School and produced choreography for the Scholars. She has twice served on the Faculty committee and is a Cecchetti examiner.