Sir Donald Sinden CBE FRSA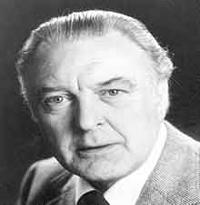 Donald Sinden is an English actor with a rich, resonant voice, equally at home in the classics and in popular commercial theatre.
He joined the Shakespeare Memorial Theatre company in 1946, and was later with the Bristol Old Vic. After becoming a leading man in films he resumed his stage career in 1957.
In 1963, he joined the Royal Shakespeare Company (RSC), where he played Richard Plantagenet in John Barton's adaptation of The Wars of the Roses. For some years he alternated between the RSC and modern comedy.
In 1970, he played Sir William Harcourt Courtly in the RSC's revival of Boucicault's London Assurance (NY, 1974). He also appeared in Rattigan's double bill In Praise Of Love (1973) and as Dr Stockman in Ibsen's An Enemy of the People at Chichester in 1975.
Later appearances confirmed his versatility, ranging from Lear, Benedick (both 1976), and Othello (1979) to farces by Alan Bennett and John Chapman and Anthony Marriott. The pattern continued in the 1980's, with Chekhov's Uncle Vanya in 1982.
In 1990 he gave a solo appearance as Oscar Wilde.
Grand council: Grand Council Member