Tap Dance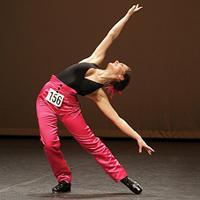 This has evolved as an American dance form, popularised throughout the world, with debate about its origins coming from African dance, Irish dance and/or clog dancing. The dancer uses their feet to strike the floor, beating out different rhythms, with dancers wearing tap shoes which have small metal plates on the toe and heel to give the distinctive sound. Tap dance is a theatrical art form often seen on stage in musicals.
Click here to download our Tap Dance syllabus outline.
---
ISTD uniforms for the Classical Greek, Modern Theatre, National Dance, and Tap Dance Faculties are now available for dance teachers and schools to purchase through International Dance Supplies. To open an account, or shop now if you already have an IDS account, call +44 (0)1626 36 3232 or visit www.ids.co.uk.
Parents and students can purchase the ISTD Uniform directly through www.danceandshop.com.
---
Please note: The Tap Dance Faculty Committee is up for re-election this year. Anyone wishing to be nominated should contact Dawn James.
News
23 Mar

A clarification in response to queries received

23 Jan

Dance Proms returns 15 November 2015
Events
Mon

Tue

Wed

Thu

Fri

Sat

Sun

1

2

3

4

5

6

7
8
9
10
11
12
13
14
15
16

17

18

19

20

21

22

23

24

25

26

27

28

29

30

April 2015