Tap Dance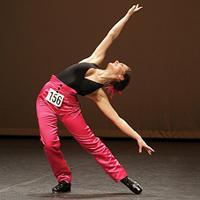 The ISTD Tap Faculty is deeply shocked and saddened to report the tragic death of their Chairman, Deborah Capon. She was taken ill very suddenly with a heart attack, from which she never recovered. She was 59.
Our heartfelt condolences are with her husband, family, friends and colleagues at this sorrowful time.
---
This has evolved as an American dance form, popularised throughout the world, with debate about its origins coming from African dance, Irish dance and/or clog dancing. The dancer uses their feet to strike the floor, beating out different rhythms, with dancers wearing tap shoes which have small metal plates on the toe and heel to give the distinctive sound. Tap dance is a theatrical art form often seen on stage in musicals.
Click here to download our Tap Dance syllabus outline.
For more information about the Marjorie Davies Tap Awards 2014 please contact Carolinelavelle@freeola.net
---
ISTD uniforms for the Classical Greek, Modern Theatre, National Dance, and Tap Dance Faculties are now available for dance teachers and schools to purchase through International Dance Supplies. To open an account, or shop now if you already have an IDS account, call +44 (0)1626 36 3232 or visit www.ids.co.uk.
Parents and students can purchase the ISTD Uniform directly through www.danceandshop.com.
News
16 Apr

Statement by Professor Christopher Bannerman, ISTD Chairman

31 Dec

Nicola May Bishop, John O'Brien and Hilary Whitley review a wonderful week of Ta...
Events
Mon

Tue

Wed

Thu

Fri

Sat

Sun

1

2

3

4

5

6

7

8

9

10

11

12

13

14

15

16

17

18

19

20

21

22

23

24

25

26

27

28

29

30

31

August 2014