Documents
Our searchable documents library holds a range of useful ISTD information, including syllabus outlines, ISTD policy documents, application forms for courses and training, Annual Reports and event flyers.
Search by the relevant key word, document type (e.g. syllabus outline or policy), dance genre (e.g. Latin American), topic (e.g. examinations) or country.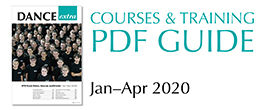 7 Jan - 2020 | 1139kb
ISTD exam dates, courses and events for January to April 2020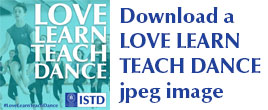 1 Jul - 2016 | 193kb
Download a LOVE LEARN TEACH DANCE jpeg image to use on social media, emails or your own website.