100 Years of Dance
2004 marked the centenary of the ISTD and to commemorate this auspicious occasion, a book was published which looks back over the 100 years of the organisation and celebrates its magnificent history.
100 Years of Dance takes you on a journey through each decade of the ISTD's life, from its inception to the present day, highlighting significant moments, interesting facts and a few humorous anecdotes that have taken place over the last century.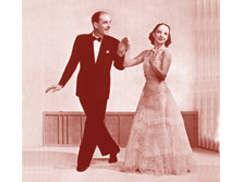 The story of this innovative organisation includes:
Profiles on just some of the many people who have helped shape the Society over the last 100 years.
These include Fred Crutchett Leslie, Major Cecil Taylor, Cyril Beaumont OBE, Josephine Bradley MBE, Ruby Ginner MBE and Victor Silvester OBE and our past President Bill Irvine MBE.
"I have thoroughly enjoyed reading this book and I hope you find it as fascinating and informative as I did." - ISTD Grand Council Member, Robert Grover.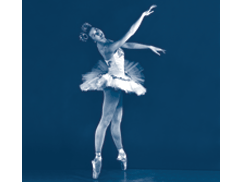 Articles that explore a small range of subjects related to the ISTD include the history of the ISTD logo, Congresses, London College, teaching qualifications and membership and headquarters.
Personal recollections of those who have served, or continue to serve, the Society include articles from Murielle Ashcroft, Phrosso Pfister, Peggy Spencer MBE, Elizabeth Romain, Dame Beryl Grey DBE, David Henshaw and a collective piece by Robert Harrold, June Rycroft, Patricia Crail and Anne Lingard.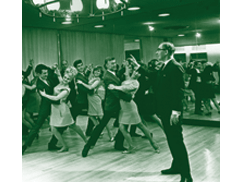 Chronologically organised, with a wide range of wonderful archive photographs used throughout, this extensive coffee table book is the ultimate record of the development of the ISTD, from its humble beginnings at the start of the 20th century to becoming one of the leading dance examinations boards of today.
How to Order Your Copy
Special offer for 100 Years of Dance members can purchase it for just £10 plus postage and packing.
To order your copy plesae contact the ISTD Shop on +44 (0) 20 7377 1577 (ext. 811) or email sales@istd.org.