Library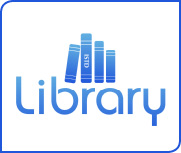 For students, visitors and anyone just generally interested in dance, the Library at ISTD HQ in London is a unique resource that offers a wealth of material with well over 5,000 volumes on the shelves.
With the present great interest in dance and the need to research the history of a chosen genre for certain examinations, our material covers most dance disciplines and the related subjects, such as anatomy and physiology, child development, diet, injury prevention, and all aspects of teaching - all in the one place!
View some of our available catalogue on Libib.com.
History of the library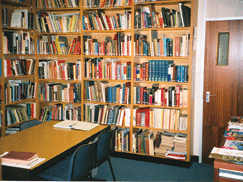 Towards the end of 1989, the decision was made to build up the Library at ISTD HQ to provide a focal point for members to start their research. Now, there are over 5,000 volumes, from dictionaries and encyclopaedias, to books on myths and legends, liturgical dance, a beautiful section on costumes and their history, folk customs and festivals, art, music, dance on film, dance in musicals, mime and theatre.
Ballet is divided into history, repertoire, technique, biography and criticism. There is also material on stage design, Contemporary dance, National and Folk, South Asian dance, Greek, Modern and Jazz, Tap, Modern Ballroom, Latin and American, Sequence, Square and Line Dancing, Disco/Freestyle/Rock 'n' Roll, Social and historical dancing and general background reading on Greek and Roman history.
The wonderful research source of Dancing Times from 1910 until today, and its sister ballroom successor Dance Today, is available as is, amongst others, the ISTD Journal (now DANCE magazine) from 1907.
How to access the library
Both ISTD members and non-members are welcome to visit but a telephone call for an appointment is necessary, giving your name, day and time of requested visit, and an idea of the subject of research. This is to ensure a place and the provision of some materials with which to begin. Photocopying facilities are available.
The Library is open on Mondays and Thursdays, 10.30am – 3.30pm.
To book a visit

Phone: +44 (0)20 7377 1577

Email: library@istd.org

ISTD Library
ISTD Headquarters
Imperial House
22/26 Paul Street
London EC2A 4QE