Looking for a Dance Teacher?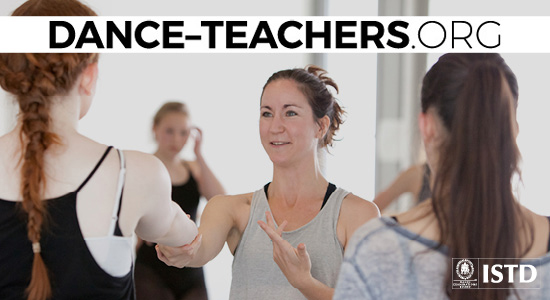 DANCE-TEACHERS.ORG is the ISTD's FREE global online directory of ISTD teachers and Approved Dance Centres.
Are you a parent or a student?
If you are looking for a qualified dance teacher, or to train as an ISTD teacher, DANCE-TEACHERS.ORG is your comprehensive global search engine to find ISTD teachers and dance schools offering training and examinations in your chosen dance style and at your desired level.
Are you a dance teacher or Approved Dance Centre owner?
DANCE-TEACHERS.ORG is a fantastic marketing tool which you can use to advertise your dance classes, training opportunities and studio to a global audience. What's more, the ISTD's Professional Standards Scheme helps you to highlight your professional excellence and promote the high quality of your day to day teaching. Find our more about the Professional Standards Scheme.
For contact details and locations of Approved Dance Centres offering the ISTD initial dance teaching qualifications (the Diploma in Dance Instruction (DDI) and Diploma in Dance Education (DDE)) please download our ADC list.