Professional Partnerships
A Professional Partnership with the ISTD offers many opportunities to get directly involved with the world of dance and promote your business to our members.
There are also opportunities to get involved with specific scholarships, awards and special events and we are happy to tailor a partnership to the particular needs of your organisation.
Benefits of a Professional Partnership
With an increasing membership of more than 7,000 dance teachers throughout the world, the ISTD is uniquely positioned to provide significant benefits to our Professional Partners. Joining the scheme will give you direct exposure to ISTD members who are looking for new services and suppliers, and you will be distinguished from other organisations by being included on our list of partner organisations.
Help to support a future generation of dancers
As a Professional Partner, you are helping the ISTD to fulfil our mission to educate the public in the art of dancing, as well as helping to support young dancers and dance teachers who are starting their training for a life of dance.
How to Become a Professional Partner
For more information on how to become a Professional Partner or about other sponsorship or partnership opportunities, please contact:
Marketing & Communications Dept.
Tel: +44 (0)20 7377 1577
Email: marketing@istd.org
---
MOVE IT - Dance and Performing Arts Show
MOVE IT is the U.K.'s biggest dance event, celebrating all forms of dance and the performing arts. Bringing together dance schools, dance enthusiasts, professionals and iconic performers from across the U.K. and around the world, MOVE IT takes place at London ExCeL 13th - 15th March 2020.
Over the course of three days, you can watch breath-taking Main Stage performances, take part in dance classes and discover dance career opportunities. With exclusive workshops for professionals and teachers as part of MOVE IT PRO, to the new MOVE IT AFTER DARK series – there are some amazing new features for 2019. Dance Together. Stand Together. MOVE IT Together.
Gallagher Insurance Services

ISTD members can take advantage of a specially negotiated insurance scheme, arranged and managed by Arthur J. Gallagher Insurance Brokers Limited (Gallagher) for teachers, adjudicators, examiners and dance school principals. Please click here or call 0800 062 2305 to discuss your insurance requirements with one of the dedicated dance teacher insurance advisors.
International Dance Supplies (IDS)
ISTD uniforms are now available for dance teachers and schools to purchase through International Dance Supplies. To open an account, or shop now if you already have an IDS account, call +44 (0)1626 36 3232 or visit www.ids.co.uk.
DanceBiz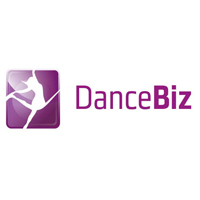 ISTD members can now take advantage of a special offer for DanceBiz, a management tool used by hundreds of dance schools to more effectively and efficiently run their businesses.
From maintaining and updating class schedules to tracking attendance, DanceBiz reduces the amount of time teachers need to spend on administration – allowing them to spend more time actually teaching.
ISTD members will receive a 14-day free trial and their first month free (for a total of six weeks free) and will also receive a special discount on text messaging.
Click here to find out more...
Dancrs
Dancrs is the latest app for booking dance classes and events. They have worked with leading schools, choreographers and dancers to create an app which can encourage more people to join the dance community. Dancrs allows users to not only find dance classes nearby but also book and pay for them all through one app.
Teachers and schools can add classes and events to a global database, manage their bookings and check-in attendees within the app.
DanceSport International (DSI)
DanceSport International (DSI) has been the main sponsor of the ISTD Blackpool Grand Finals since it first took place in Blackpool in 2000.
Find Ballroom and Latin Dancewear, shoes, fabrics, videos and music for competitive and social dancing at DSI London.
netXtra

netXtra is a website development company that provides membership, not-for-profit and commercial organisations with comprehensive design, development, hosting and Internet strategy services.
Their proven approach ensures that clients benefit from improved communication channels which engage visitors and promote interaction. In 2010, the ISTD worked with netXtra to develop and launch our new website. For more information about netXtra visit www.netxtra.net.