Club Dance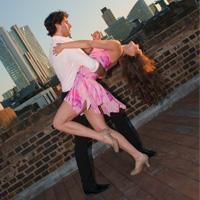 Formed in 1999, the Club Dance Faculty is the most recent addition to the ISTD faculty family.
The umbrella term 'Club dance' encompasses dance styles which have origins in Social Dance. They are dances which have often been developed alongside a particular musical styles and are mainly seen in social settings, danced in pairs. Club or Social dance is constantly evolving, truly improvised dances, although each style has its own unique technique.
Salsa syllabus update
Due to unforeseen circumstances, production of the new Salsa Technique and Study books has been delayed. Therefore, the Club Dance Faculty committee have decided to review the implementation date.
The new syllabus will now be compulsory in amateur medal test examinations as from the 1st September 2015. Therefore the "old" syllabus written by Richard Marcel will be acceptable until then.
Members are also reminded that some of the new LA, Cuban and New York Salsa syllabus has already been presented at London and Worthing over the past five years. This work will also be acceptable.

Club Dance syllabus outline
Download the Club Dance syllabus outline from the dance sport syllabus page.
News
06 Jul

Thank you to Anne Lingard

03 Jul

The first ISTD Salsa Associate examinations took place in Cologne
Events
Mon

Tue

Wed

Thu

Fri

Sat

Sun

1
2
3
4
5
6
7
8
9
10
11
12
13
14
15
16
17
18
19
20
21
22
23
24
25
26
27
28
29
30

June 2015