Coronavirus Guidance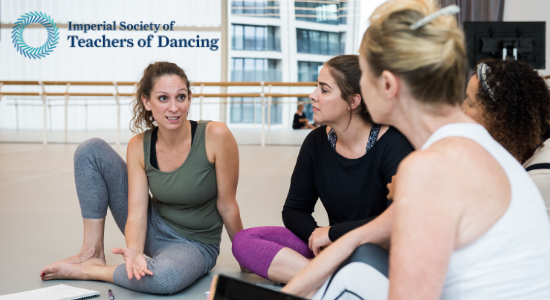 We are committed to maintaining the health and well-being of our members, examiners, students and staff. We continue to follow the advice from the government and are monitoring the situation closely. This page, the subpages and the information on them follows official government advice and will be reviewed and updated as necessary (last updated on 26/06/2020).
A message from our Chief Executive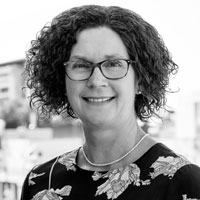 Since the rise of the COVID-19 pandemic, our first focus has been to maintain the health and well-being of our members, examiners, students and staff. We have developed free guidance and support materials to help you manage the months ahead and to assist you in moving your teaching online. These dedicated COVID-19 support pages have been created to provide practical advice, information and useful resources and is regularly updated as more information becomes available.
"It's vital that we all keep positive and we will continue to be here to help you engage with your students (and staff)".
In this time of crisis, public awareness of physical health and mental wellbeing is higher than ever. We know that dance is unique in promoting physical, social and creative development and that these attributes are going to be needed more than ever in the months and years ahead, so I was proud to launch the
Mark of Quality Teaching
campaign, which advocates for the value of dance and the importance of learning with a qualified dance teacher. Promotional materials for members can be downloaded
here
and in the
My ISTD
section of this site. Help us to raise the profile of the Society and dance teaching in general.
My colleagues and I remain committed to supporting you over, whatever the future brings, and I am confident that together we can rise to this challenge.
I hope you all remain well and send you my very best wishes.

Ginny Brown
Chief Executive

Coronavirus (COVID-19)
COVID-19 is an illness that can affect your lungs and airways. It's caused by a virus called coronavirus.
While the Imperial Society of Teachers of Dancing is not qualified to provide guidance beyond what the government has issued here is a round-up of useful sites.
NHS Guidance and Health Advice
The NHS website provides information on what the coronavirus is, what the risks are and how to avoid catching and spreading coronavirus, including advice on staying at home.
COVID-19 UK Government Guidance
Find out the number of cases and risk level in the UK, what to do if you have symptoms, and what the government is doing about the virus.
Guidance for Educational Establishments
This guidance will assist schools and other educational settings in providing advice for pupils, students, staff and parents or carers regarding COVID-19
Travel Advice
For the latest government advice about travelling abroad, including the latest information on coronavirus, safety and security, entry requirements and travel warnings visit www.gov.uk/foreign-travel-advice

How does this effect the Imperial Society of Teachers of Dancing?
Paul Street, London Headquarters
Our Head Office building is closed. All staff are now set up to work from home and, whilst we will continue to man switchboard remotely, the easiest way to contact us will be via email.
Your contact list:
Examinations
As a result of the ongoing government advice on social distancing, avoiding gatherings and working from home where possible, we have concluded that it will be impractical to deliver examinations before the end of July. We have therefore taken the difficult decision to postpone all examinations in the UK and internationally until the end of July 2020.
As before, we will be contacting Members directly about cancelling and providing refunds for their exam sessions. We will provide more information as soon as we can regarding the next available exam sessions beyond July.
Events
We are now starting to run some of our events and CPD for both members and non members online! Check our events calendar for more information.
Shop Services
Due to the closure of the building our shop will be unable to process new orders.
If you have already placed an order - We will dispatch your item as soon as possible after regaining access to the on-site shop. Alternatively we can cancel your order and offer you a full refund. Apologies for the inconvenience and please do let us know which you would prefer. Email us on sales@istd.org

Support for You and Your Business
No matter how big or small your business is, we are here to support you through the months ahead.
As many of you are business owners, you will be concerned about the impact of the social distancing measures on your business. The recent budget announced a package of measures and support to individuals and businesses during this period.
For more information on some of the measures announced download this overview or visit the gov.uk website.
We've collated some useful information & resources in order to support your work during this time. Click on the buttons below to reach the relevant information.
Connect with us
Please do also follow our social media channels for information and inspiration, and join in the conversation to share ideas and be part of our community of dance teachers.
Facebook | Twitter | Instagram