Northern Ireland - Street 2018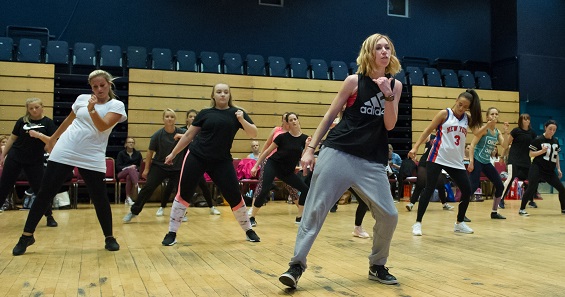 Street Dance Courses
The ISTD is delighted to run Teacher and Student sessions in Lisburn, Northern Ireland, this October.
Venue: Lagan Valley Leisureplex, Lisburn, Northern Ireland
Lecturer: Samantha Vale
Training will include examples of commercial choreographic classes, as well as looking at the social dance element of the genre, and its history, music and progressions. There will be details on the professional qualification, and demonstrative examples of professional examination content. This will conclude with a Q&A on 'Freestyle' movement.
Associate Training is open to dance teachers of any genre, wishing to expand their knowledge and style of street dance. Student Teacher Training is aimed at student teachers and teachers with little, or no, previous experience of teaching street dance.This session will also be open to teachers wishing to pace themselves more with this genre. Student Sessions are aimed at the age ranges listed below.
Dates
| | | |
| --- | --- | --- |
| 27th October 2018 | Student Teacher Training (Day 1 of 3) | 09:00 - 15:30 |
| 28th October 2018 | Student Teacher Training (Day 2 of 3) | 09:00 - 18:30 |
| 29th October 2018 | Student Teacher Training (Day 3 of 3) | 09:00 - 18:30 |
| | | |
| --- | --- | --- |
| 28th October 2018 | Associate Training (Day 1 of 3) | 09:00 - 18:30 |
| 29th October 2018 | Associate Training (Day 2 of 3) | 09:00 - 18:30 |
| 30th October 2018 | Associate Training (Day 3 of 3) | 09:00 - 15:30 |
| | | |
| --- | --- | --- |
| 28th October 2018 | Student Session 1: Age 7 - 10 | 16:30 - 17:15 |
| 28th October 2018 | Student Session 2: Age 11 - 13 | 17:30 - 18:30 |
| 29th October 2018 | Student Session 3: Age 14 - 16 | 16:30 - 17:30 |
| 29th October 2018 | Student Session 4: Age 17+ | 17:30 - 18:30 |
To book a place, download a student teacher , teacher, or student booking form
To secure your place, please book by Friday 21st September 2018
Student Teacher Training booking form in editable Word or printable PDF
Associate Training booking form in editable Word or printable PDF
Student booking form in editable Word or printable PDF