Looking for a dance teacher?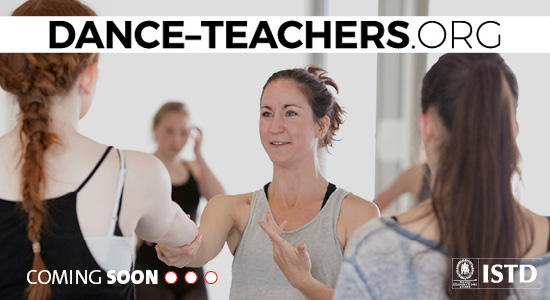 We are rebuilding DANCE-TEACHERS.ORG
Are you a parent or a student?
The comprehensive new search engine will help you find a qualified dance teacher, as well as provide information on ISTD teacher training opportunities in your local area and beyond.
Are you a dance teacher?
DANCE-TEACHERS.ORG is a fantastic marketing tool for dance teachers allowing you to take advantage of the ISTD's global brand to advertise your profile and classes. Provide up to date information about your school and link your profile to your website and social media channels.
Our new site will launch in early 2017.
Want to ask a question?
We will post updates on this page and our social media, but if you have any questions in the meantime, please call the ISTD Education & Training Department on 0207 655 8831 or 0207 655 8835. Alternatively email coursebookings@istd.org.
For the contact details and locations of Approved Dance Centres offering the ISTD initial dance teaching qualifications (the Diploma in Dance Instruction (DDI) and Diploma in Dance Education (DDE)) please see our full list by downloading this Microsoft Word document.