Inclusive Dance Practice at the ISTD
Resources for teachers and disabled children and young people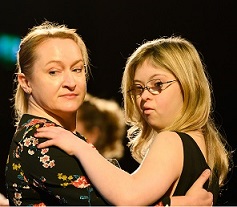 It is at the heart of the ISTD's mission to create opportunities and broaden access to dance to people from all walks of life and we are proud of our first research project to investigate the accessibility of ISTD syllabi for young disabled learners.
The following section aims to build on this major and very well received initiative and provides further guidance, practical advice and resources on inclusive dance practice for teachers keen to develop their practice or progress their career in inclusive dance as well as for disabled children and young people and their parents or carers.

Section contents
The ISTD's commitment and role in inclusive dance

How to create an accessible dance space and build an inclusive dance practice
Where to find providers and further information on inclusive dance

Contact us
We hope the information is useful and would welcome hearing about your work or how we might continue to support you in developing your practice. Please send your feedback to Michaela Ellis, ISTD Artistic Projects Manager at mellis@istd.org.