DDI/DDE Case Study - Katie-Anne McCabe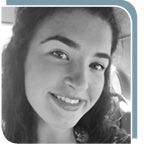 Katie-Anne is currently studying the DDI and DDE in Modern Theatre, Tap and Imperial Ballet at Merseyside Dance and Drama Centre.
I have been dancing since the age of two and for the first few years of my dancing life, was taught by my older sister. I was always inspired by how talented she was and moreover how loved she was by me and all my friends. As I progressed through the school, I began to help with the 'baby' classes and really enjoy my Saturday morning's teaching. I loved the buzz that I got from seeing the little ones skipping for the first time after weeks of hopping on one foot, the feeling that I was part of their improvement, their growing up, it was so rewarding. I knew I wanted this to be my future.
I have found that with every DDI/DDE class I attend throughout the week at college, I am learning so much from a variety of teachers full of knowledge and experience. I feel as if I become a better teacher with the more classes I attend and also a better dancer. By going back to the basics, I have a much greater understanding of my body and its limitations, enabling my teaching skills to improve as I relate better to my students. The benefits of my course are endless.
Being at a full time college, time management can be extremely difficult. There have been points in my studies where I have felt like I have not had a social life due to a busy schedule and lots of theory revision to be done at home. In order to overcome this I made a plan and set short term goals which made me feel as if I was accomplishing more. This is a brilliant method for me and is one I will continue to use throughout my studies to help me overcome negative patches.
I hope to graduate from MDDC in July 2017 and to be walking straight into a job – whether that be cruising around the world, dancing in the Moulin Rouge or teaching all over the country. After a few years of seeing the world, I hope to settle down somewhere and set up my own dance school. My ultimate goal would be to continue my studies at MDDC to eventually become a well-respected ISTD examiner who again travels the world.
Whenever I meet someone who is considering taking up a teaching course, the first thing I say is be prepared for a lot of hard work, dedication and commitment. However, I also always tell them how rewarding it is when you get your first certificate after passing a DDI exam, or when the letter comes through the post from the ISTD congratulating you on your new teacher status. A final piece of advice would be to enjoy every minute of your learning and, if it is possible, never stop learning. Because then life is never boring and you will always be developing as a teacher, dancer and person.