Dancesport Congress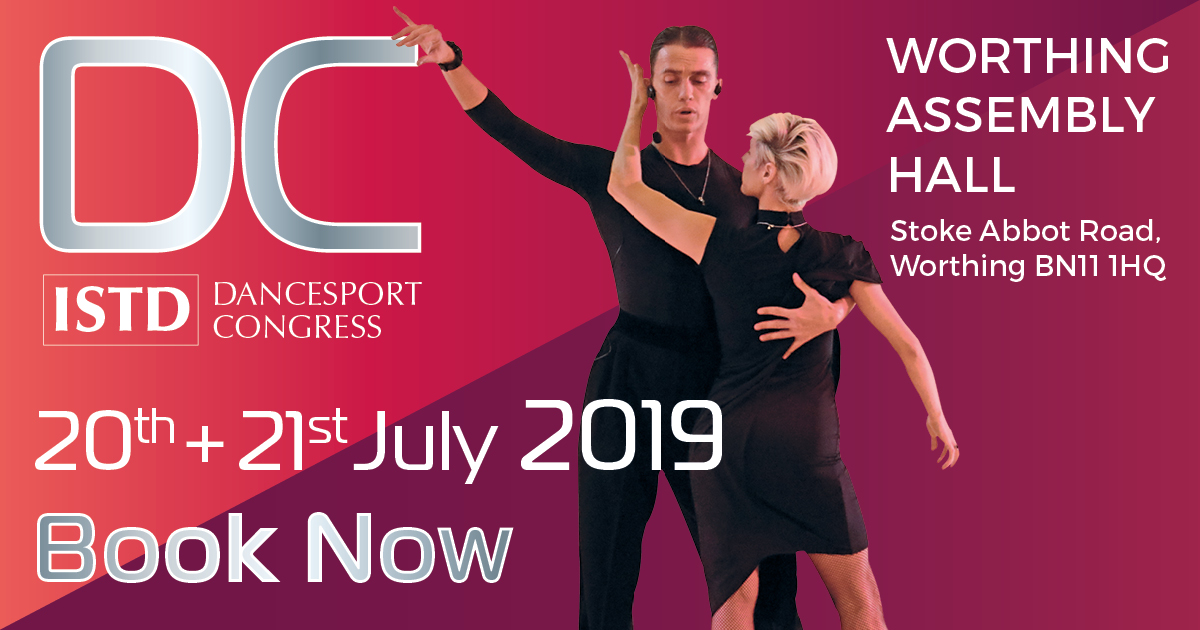 ISTD Dancesport Congress 2019 - 20th & 21st July
Worthing Assembly Hall, Stoke Abbot Road, Worthing BN11 1HQ
Join the ISTD Dancesport Faculties for a weekend of lectures, workshops, and entertainment. The Tea Dance on Saturday 20th will include an evening of social dances and the NEW Team Match event, showcasing the best talent in all four Dancesport Faculties.
Saturday 20th July is open to Professionals and Amateurs 16 years and over under the guidance of their teachers. Sunday 21st July is open to Professionals and Amateurs who help in classes or partner in competitions and have an interest in taking professional examinations in the future.
Click HERE to download a full schedule for the weekend.
NEW for 2019 Team Match Event.
During an evening of social dancing and afternoon tea, this year we will be running an exciting invitation team match event.
Teams made up of couples representing each Dancesport genre, will battle it out to be crowned ISTD team of the year. Each team will be captained by one of our committee members.
The juvenile representatives will dance Latin American,
The junior representatives will dance Rock & Roll and freestyle pairs,
The under 35 representatives will dance Ballroom and
The over 35 representatives will dance Sequence.
The invited couples will each be chosen from students who attend ISTD events throughout the year.
BOOK NOW! Download, complete and return a booking form...
Editable Word Booking Form | Printable PDF Booking Form
For more information contact the Education & Training Department on +44 (0)20 7377 1577. Alternatively, you can email us: coursebookings@istd.org