ISTD Teachers' Residential Summer School 2019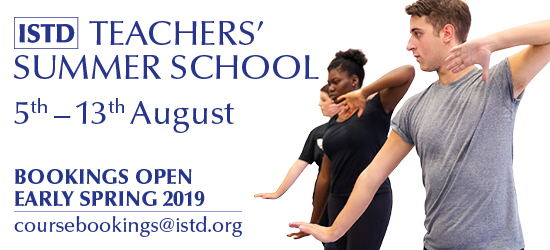 SAVE THE DATE!
The ISTD Teachers' Residential Summer School is full of both syllabus and non-syllabus training; including workshops, lectures and demonstrations in seven theatre faculties. An exclusive opportunity to network with your fellow ISTD teachers from across the UK and overseas, as well as refresh and learn new skills.
• ISTD syllabus and Non-syllabus courses
• Special events, talks and lecture demonstrations in the on-site theatre
• ISTD training and qualification advice with Q&A sessions
• FREE early morning warm-ups, evening talks and workshops for residential delegates
• Social events to meet new friends and build your professional network
BOOKINGS AVAILABLE SOON
For further upcoming training opportunities visit our events calendar and courses and training pages.