ISTD Teachers' Residential Summer School 2019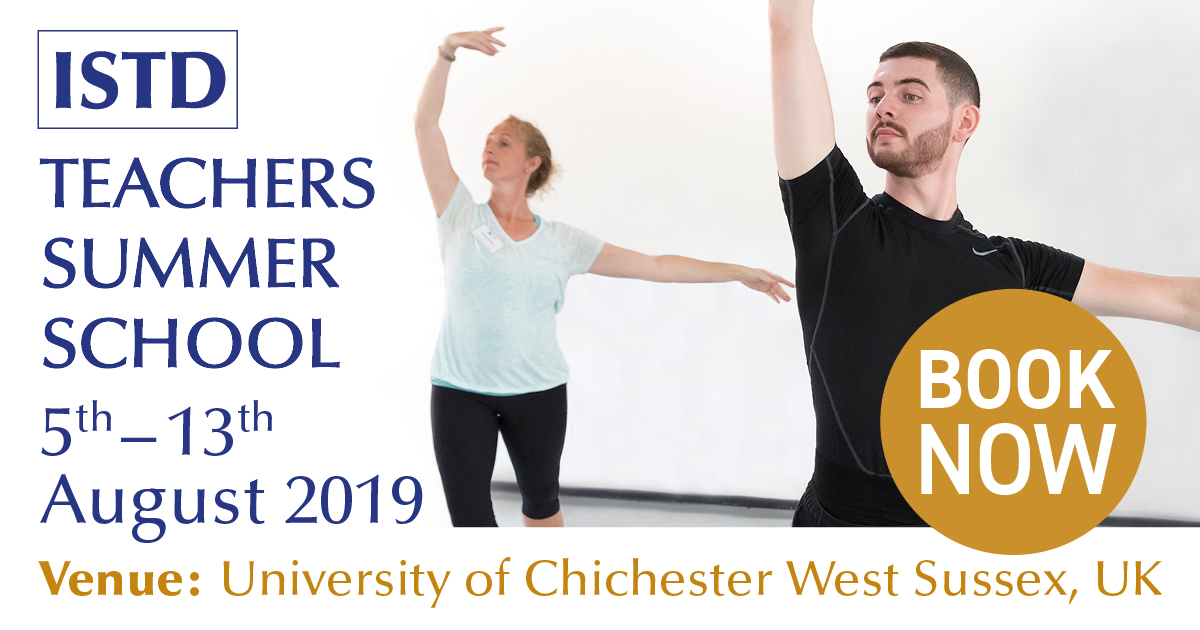 UK Residential Summer School
5th-13th August at University of Chichester
The ISTD Teachers' Residential Summer School offers a programme of both syllabus and non-syllabus training, as well as an exclusive opportunity to network with your fellow ISTD teachers from across the UK and overseas. Use this opportunity to refresh your knowledge and learn new skills as part of your professional development.
Courses include Emergency First Aid at Work training, Inclusive Dance workshops and essential syllabus training days. Download a timetable here.
Last day for bookings - Monday 22nd July.