26 October 2021
Calling all young artists!
We're looking for somebody to design our 2021 digital Christmas greeting. This year, our theme is 'dance bringing people together'. We want your designs to celebrate inclusive dance for all, to demonstrate how dance is a practice for everybody… with a sprinkle of festive spirit. Your art will be used across the Society's Christmas messaging, so you'll be able to share it with your teachers, friends and fellow students. What are you waiting for?
Here are some of our entries from previous years to get you inspired: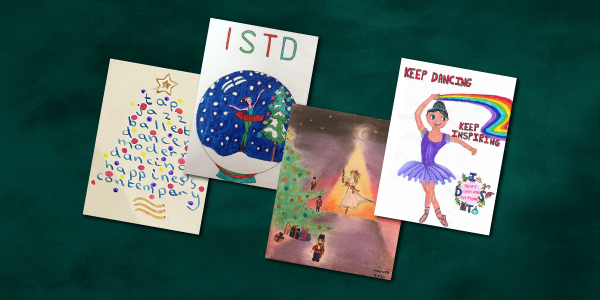 Want to get involved? Here's how to enter:
Entries should cover the theme of 'dance bringing people together'.
Entries can be drawn digitally or by hand.
Simply scan or send your entries in an email to marketing@istd.org by Tuesday 30 November 2021.
Applicants must be under 12 years old to enter.