9 March 2022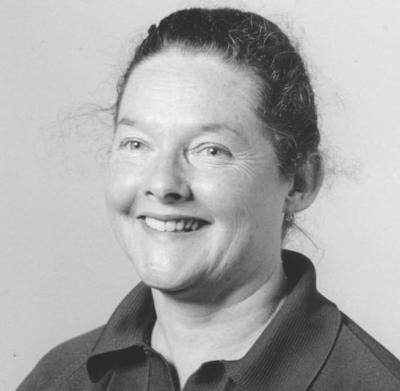 It is with great sadness we announce that we have lost another pioneer of Classical Greek dance. Susan Mitchell-Smith passed away at the age of 83 on 19 February 2022.
Susan trained at Ginner Mawer School of Dance and Drama in the last year of the school's existence, before moving on to the London College of Dance and Drama to complete her training. She then ran her own school, The Welland School of Dance in her home town in Lincolnshire. As an Examiner of Classical Greek dance, she examined the UK, South Africa, Greece, Ireland and Guernsey.
From 1983 to 1994 Susan served as Chair of the Classical Greek Dance Association Faculty (CGDAF). She was awarded The Daphne Hawkesworth Cup for outstanding service to Classical Greek dance. I followed Susan in the Chair and I cannot thank her enough for her wonderful support.
As a faculty, we were extremely proud of her achieving an MA in Dance Studies (specialising in the Life of Ruby Ginner) at Surrey University. She went on to lecture at the Royal Academy of Dance, London College of Dance and Drama and Surrey University. In 2001 Susan had her book of the History of London College of Dance and Drama published. She also stored, cared for and shared the Classical Greek archive material at her home in Lincolnshire.
Susan was kind, positive and supportive to all her friends and colleagues and her knowledge of Classical Greek dance and Greek mythology was an incredible passion she wished to pass on. She always stressed the value of Classical Greek both on its own for all ages and in combination with other forms of dance, as well as being so beneficial for orthopaedic and remedial therapy.
Sonia J Bond BEM FISTD