3 November 2020
Modern Theatre Competition Report
West End Repertoire Online Competition
When the pandemic arrived and the country went into lockdown, the Modern Theatre Committee, took the very hard decision to cancel our annual Janet Cram Awards. This was a huge disappointment to us, as well as
to all our teachers and young dancers. Being creative, lateral thinkers, we brainstormed and discussed a variety of alternative ideas. It was clear that an online experience would be the only option in such a severe situation.
Dance is community, and without our studios and theatres open, we wanted to find a way to fill this void, stay motivated and consequently bring our teachers and dancers from across the UK, and globally, together.
All the committee were heavily involved in teaching and adjudicating online, so already had experienced various online events and courses, therefore it was a straightforward decision to create an online West End Repertoire Competition, with the key element being inspiration!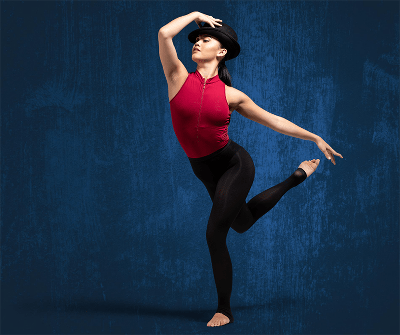 We wanted to produce a stress-free competition with easy administration for teachers, and for all young dancers to have an uplifting and exciting, choreographed routine, that could easily be learned through the video masterclass given by the choreographers.
The Modern Theatre Committee have a wide-reaching network of industry professionals, so we were very honoured to have specially commissioned routines by three West End Choreographers; Alan Burkitt, (Junior), Nick Winston (Senior) and Andrew Wright (Premier) who was supported by Emily Goodenough.
They arranged three diverse and stunning west end pieces, that gave each dancer the ability to demonstrate their individual talents through their performance.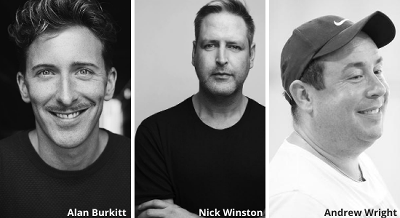 We were thrilled with the amount of interest in our first ever online competition. We were also impressed with the standard of dancing across all three sections. Having teachers entering pupils from Dorset to Singapore and New Zealand to Liverpool, made it a very hard job for our Heats and Finalists Adjudicators.
With the announcements of the semi-finalist, finalists, and winners, the committee had considered various ways in which this could be produced, and a pre-recorded 'show' by an industry filmmaker was a most favoured way for all announcements.
We were very lucky to commission BAFTA nominated Peter Mealing, from Pampas Media Production, to create a fabulous film of all the competitors and adjudicators.
Peter worked alongside examiner and committee member; Jackie Barnes, who was integral in all aspects of the competition and preparation of the final film as well as our Head of Faculty Development; Lisa Harrison-Jones and Faculty Administrator; Alex Batts for keeping everything running smoothly "behind the scenes".
Junior Winners
1st Place: ATALIA MAI CORNELIA (Teacher - Suzanne Sharkey, Merseyside)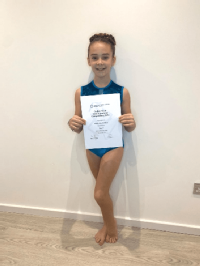 2nd Place: KRISTEN-LEIGH PETIT (Teacher - Jody Squirrel, Welwyn)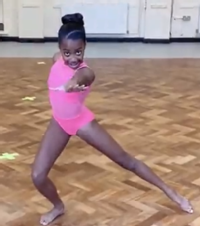 3rd Place: VIOLET BURRELL (Teachers - Michaela Headford & Stephen Charnock, Essex)
Junior Commendations
MIELLA STANTIALL (Teacher - Alicia Chadwick-Cook, Auckland, New Zealand)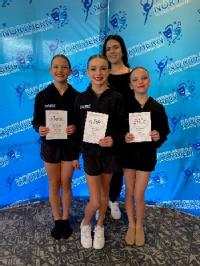 FREYA HARRIS (Teacher - Katie Wilson, Leighton Buzzard)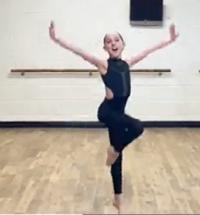 Senior Winners
1st Place: GRACE CHIOTIS (Teacher - Jody Squirrell, Welwyn)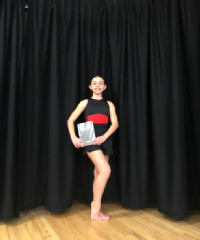 2nd Place: AMELIA APPLEBY (Teacher - Jody Squirrell, Welwyn)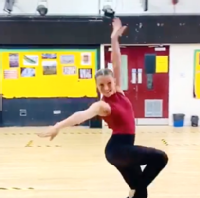 3rd Place: CAMERON JONES (Nazene Langfield, Liverpool)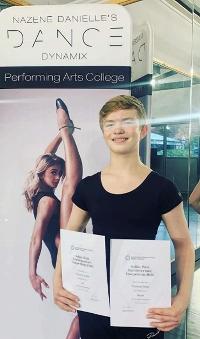 Premier Winners
1st Place: FRANCESA ALLEN (Teacher - Kerry Buckby, Wellingborough)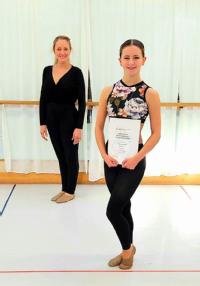 2nd Place: LEAH PUGH (Teacher - Jody Squirrell, Welwyn)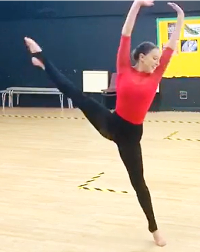 3rd Place: WILLIAM TWISTE (Teacher - Vicky Goodwin, Cheshire)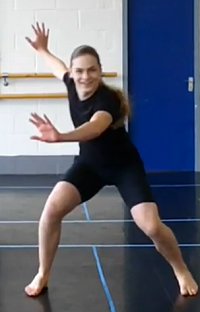 Kind Words
We hope you enjoyed the event as much as we enjoyed creating it and are very proud and grateful to receive feedback from our winners and participants:
"Just wanted to say a huge thank you to the Modern Faculty team. The competition itself was such a great experience for my students and really brightened their spirits after lockdown. The inspiring and fabulous choreographers taught them so much and what an opportunity to have, to learn this repertoire. Nothing beats a competition that teaches our students so much. I understand the entries were high, so it was very clear this was an opportunity not to be missed. Myself and my children and teens are absolutely delighted to have been semi-finalists, top 20 finalists and Francesca Allen Premier winner. She is overjoyed as am I. Many thanks again for keeping us all going during these strange times."
- Kerry Buckby, Kilburn School of Dancing
"Congratulations to you all! This was such a well thought out event and the children thoroughly enjoyed it without any stress! Thank you for all your hard work."
- Bronwen Patching, Adagio School of Dancing
"Congratulations to everyone. It was a wonderful opportunity to learn such wonderful work from the amazing choreographer. All my dancers enjoyed learning the repertoire. Big thanks to you!"
- Sharon Liew, DanceSpectrum, Singapore
"Thank you for such a fantastic event and all your hard work. Our students thoroughly enjoyed it. It was great to have something to focus on in these times!"
- Vickie Goodwin, Cheshire Theatre School
Congratulations to everyone!
Don't forget to maintain your CPD with

our new courses and events from the Modern Theatre Faculty.