Dancesport Worthing Congress 2014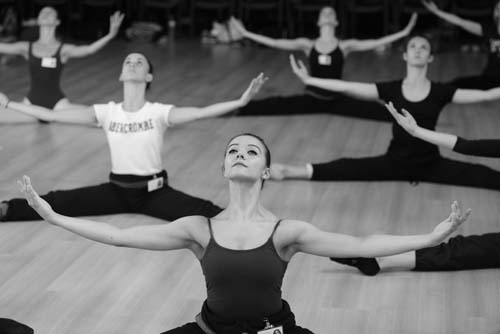 The ISTD offers a myriad of courses for members and non-members to support their professional development. These range from genre specific refresher days to residential summer schools to one day courses focussing on the promotion of safe dance practice and the psychological aspects of talent development.
The Education & Training Department also offer training for Tutors working on the accredited teaching qualifications programme as well as masterclasses for students, dancers, in conjunction with faculties, and training for members of the public to introduce them to the world of dance. For further information, please check the Courses & Training pages of the website.
If you have any questions about these courses please contact Education and Training on:
Tel: +44 (0)20 7377 1577 (ext 831/836)
Fax: +44 (0)20 7247 8309
Email: coursebookings@istd.org
Start date:
Saturday 26 Jul 2014
Start time:
Please see the current programme below.
End date:
Sunday 27 Jul 2014
Venue:
Assembly Rooms, Stoke Abbot Road, Worthing, West Sussex
Country:
United Kingdom
Faculty:
Authentic & Emerging Dance Sub-Committee, Latin American, Sequence, Modern Ballroom

Event summary:
A weekend of workshops, demonstrations and evening dance, which also includes the Phyllis Haylor Scholarship. The Pierre Trophy has been brought back this year, and will be held on the evening of Saturday 26th July.
Event details:
The Pierre Trophy is being brought back to Worthing this year, to be held on the Saturday evening. It will be judged by the Latin American Committee members. Although dancing in couples, all entrants will be judged individually. Anyone who holds an ISTD Latin Associate exam or above is eligible to enter. Practice wear is to be worn, no competition dress allowed. The dances for the competition are all five Latin dances restricted to ISTD syllabus figures. For entry forms and registration enquiries please contact the Latin Secretary, Mrs Joanne Blackshaw latinsecretary@aol.com.
Day Delegates
Tickets are £15 for Saturday afternoon and £25 for all day Sunday, with a combined ticket of £35 if you book before the 18th of July 2014.
Saturday Evening Delegates
Tickets for the evening dance and Pierre Trophy Latin American Competition are £20 each. If you purchase 20 tickets in one advance transaction you will receive one ticket free.
See below for booking form downloads.
Members will receive a free DVD. Personal filming of this event is strictly prohibited.
Programme
Saturday 26th July 2014
13:00

Salsa, What's the Difference?

*

Suzanne Hammond

13:30

Let's Move Up a Gear – Cha Cha Cha

*

Alex Ivanets & Lisa

Ivanets-Bellinger

14:00

Developing Ballroom Style My Way

Christopher Hawkins

14:45

Break

15:15

Developing Ballroom Style My Way

Christopher Hawkins

15:45

Let's Move Up a Gear – Jive

*

Alex Ivanets & Lisa

Ivanets-Bellinger

16:30
Finish
EVENING
19:30
Dance & Pierre Trophy Competition
Sunday 27th July 2014

09:00

Reception & coffee

09:30

Attractive Syllabus Developments

* – Foxtrot & Quickstep

Mark & Olga Elsbury

10:15

Let's Move Up a Gear –

Rumba & Paso Doble

*

Gunnar Gunnarsson & Marika Doshoris

11:00
Break
11:30

Common Misunderstandings in Sequence

*

Jill Bush

12:00

Attractive Syllabus Developments

*

–

Waltz & Tango

Olga &

Mark Elsbury

12:30
Break for lunch
14:00
Let's Move Up a Gear – Samba*

Simon Cruwys

14:30

Professional Training in Sequence

Jill Bush

15:00

Suggestions For Both Musicality

and Partner Respect in Foxtrot &

Tango*

Geoffrey Hearn

15:45

Let's Go For a Walk

*

Graham Oswick

16:30
Finish
* denotes participation lecture
---
In order to register your attendance, please download the booking form and return to the Education & Training Department by post, email coursebookings@istd.org or telephone
020 7377 1577.
---
To order copies of 2014 Congress dvds please contact Mr Derek Brown