DFR Faculty Congress 2013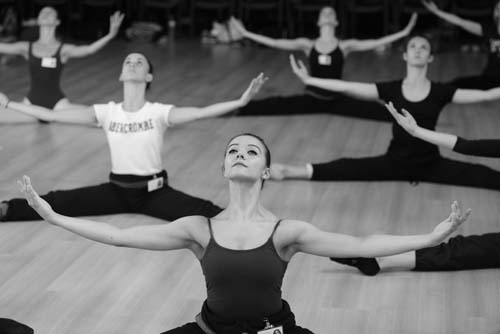 The ISTD offers a myriad of courses for members and non-members to support their professional development. These range from genre specific refresher days to residential summer schools to one day courses focussing on the promotion of safe dance practice and the psychological aspects of talent development.
The Education & Training Department also offer training for Tutors working on the accredited teaching qualifications programme as well as masterclasses for students, dancers, in conjunction with faculties, and training for members of the public to introduce them to the world of dance. For further information, please check the Courses & Training pages of the website.
If you have any questions about these courses please contact Education and Training on:
Tel: +44 (0)20 7377 1577 (ext 831/836)
Fax: +44 (0)20 7247 8309
Email: coursebookings@istd.org
Date:
Sunday 22 Sep 2013
Venue:
BA Concorde Club, Cranford, Middlesex TW5 9PQ (M4 Junction 3)
Country:
United Kingdom
Faculty:
Disco, Freestyle & Rock 'n' Roll
Event summary:
Join us for a special Congress as we celebrate 25 years of the DFR Faculty!
Event details:

To all professionals, our regular supporters, newly qualified teachers or those who have never been before - this is for YOU!
This year's DFR Congress is set to be even bigger than ever as we continue our celebrations to mark the Faculty's 25th anniversary.
In addition to the usual exciting range of lectures, demonstrations and workshops, there will be special guests, presentations and a reception. 10 great reasons to join us:
An extra special day for our 25th anniversary
Varied programme, great day of lectures
Warm welcome / friendly atmosphere
Useful work to take back to your school
Keep up-to-date, learn / try something new
Chance to meet / chat with colleagues / make new friends / ask questions
Free Congress DVD to ISTD members – courtesy of Dereck Brown Video Service Ltd / ISTD, a lovely souvenir of the Anniversary programme
New season's Set Dance DVD at a discount to those attending
Light lunch included in entry price
Make sure you RSVP by 6th September!
Please email DFR@BTinternet.com to reserve your place.

Payment on door – £25 includes light lunch and FREE Congress
DVD for ISTD members. Please bring your membership cards, suitable footwear, pad/pen for notes. We regret NO FOOD from outside can be consumed on the premises. Come and buy the Set Dance DVD 2013 – 2014 at a discount on the new season's price.
Professionals only. Student teachers and non-members are very welcome!
For more information and prices, please contact Beverley McDermott on 020 7377 1577.
---
Programme
08.45 Doors Open, Welcome
09.30 Warm Up/Wake Up, Tony Palmer
09.45 Jazz It Up with 3 'Cs' Tony Palmer
10.30 Baby Hip Hop, Samantha Vale
11.00 Slow, Caroline Black
11.30 Rock 'n' Roll, Amanda Hughes
12.00 More of the Real, Fred Realness
12.45 25th Celebrations – Part one
13.00 Lunch
14.00 Genesis, Nicky Miles
14.30 Pairs, Paul Streatfield
15.00 Medal Work - Silver/Gold Freestyle, Joanna Bevan
15.30 Retro, Lisa Ambrose
16.00 Commercial Choreography, Richard Marcel
16.45 Cool Down, Lisa Ambrose
17.00 25th Celebrations – Part two
17.15 Finish
We are deeply saddened at the recent passing of Aaron Morgan, a much-loved and respected performer and colleague, who had been due to take part as a guest lecturer in this year's Congress.