Easter Training Programme 2014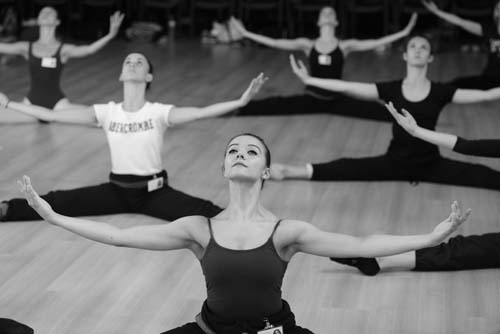 The ISTD offers a myriad of courses for members and non-members to support their professional development. These range from genre specific refresher days to residential summer schools to one day courses focussing on the promotion of safe dance practice and the psychological aspects of talent development.
The Education & Training Department also offer training for Tutors working on the accredited teaching qualifications programme as well as masterclasses for students, dancers, in conjunction with faculties, and training for members of the public to introduce them to the world of dance. For further information, please check the Courses & Training pages of the website.
If you have any questions about these courses please contact Education and Training on:
Tel: +44 (0)20 7377 1577 (ext 831/836)
Fax: +44 (0)20 7247 8309
Email: coursebookings@istd.org
Start date:
Monday 7 Apr 2014
Start time:
Various
End date:
Thursday 17 Apr 2014
Venue:
ISTD2 Dance Studios, 346 Old Street, London EC1V 9NQ
Country:
United Kingdom
Faculty:
Imperial Classical Ballet, Modern Theatre, National, Tap Dance

Event summary:
Join us for a varied and exciting programme of one-day courses in Tap, Imperial Classical Ballet, Modern Theatre and National, as well as Tutor Training. Student classes in Imperial Classical Ballet (non-syllabus) will also be offered.
Event details:
Calling all ISTD teachers!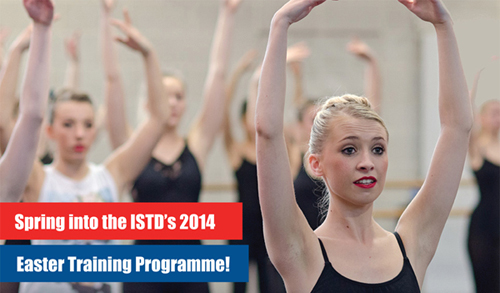 This programme includes further opportunities to study the Grade 5 and 4 Tap syllabus revisions as well as Intermediate level National Dance, Advanced 1 Imperial Classical Ballet with a focus on Licentiate and the Grades 2 to Intermediate Modern Theatre amalgamations.
Teachers are also invited to observe three Imperial Classical Ballet master classes for students taking place on Thursday 10th April!.(Teachers attending the observation course may book their own students onto the appropriate level class. All bookings must be made prior to the course date.)
Below is the full programme available.
Please check individual calendar dates for more details on each course.
TUTOR TRAINING

Monday 7th April 2014

Sat 12th April 2014
IMPERIAL CLASSICAL BALLET MASTER CLASSES FOR STUDENTS WITH TEACHERS OBSERVING

The Imperial Classical Ballet Faculty are pleased to offer non-syllabus master classes to students working at Grades 3 and 4, Grade 5 and Grades 6 and Inter Foundation standard.

Classes last between 90 and 120 minutes and are priced at only £12 per place! These classes are likely to sell out quickly – book early to avoid disappointment!

Thurs 10th April 2014

Grades 3 and 4 level SOLD OUT

Grade 5 level SOLD OUT

Grade 6 and Inter Foundation level SOLD OUT
TAP DANCE

Sat 12th April 2014

Sun 13th April 2014

Mon 14th April 2014

Tues 15th April 2014

Weds 16th April 2014

Thurs 17th April 2014