ISTD Dancesport Spring Congress 2014
Date:
Sunday 16 Mar 2014
Venue:
Marriott Grosvenor Square, London, W1K 6JP
Country:
United Kingdom
Faculty:
Club Dance, Disco, Freestyle & Rock 'n' Roll, Latin American, Modern Ballroom, Sequence
Event summary:
Don't miss this fantastic day of dance, to be held again in the fabulous setting of the Marriott Grosvenor Square, London W1.
Event details: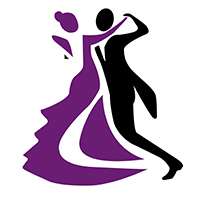 Each year during Spring Congress we welcome hundreds of dance teachers, both ISTD members and non-members alike, who are treated to a fantastic selection of lectures, workshops and demonstrations, with plenty of opportunities to take to the floor and try out some new steps.
With sessions on a variety of dance styles from Latin to Sequence, Ballroom to Salsa, there really is something for everyone during this fun-filled day. A delicious lunch provides fuel for further workshops and our final showcase featuring students and guest artists.
Spring Congress Programme
09.00 Coffee
09.30 Pamela McGill – Variations in Jive & Rumba
10.00 Alexandru Sindila – Foxtrot & Quickstep
10.30 Joanne Blackshaw & Caroline Fowle – Latin Sequence (two 15 min lectures)
11.00 Coffee
11.30 Vernon Kemp – Licentiate Modern Ballroom
12.00 Suzanne Hammond & Ian Postle – Salsa, The Cuban Way
12.30 Lunch
13.30 Matthew Cutler – Variations in Cha Cha Cha & Paso Doble
14.00 Hazel Newberry – Developing my Style
14.30 Julie Tomkins – Licentiate Latin American
15.00 Katie Gleeson – Waltz & Tango
15.30 Neil Jones & Ekaterina Sokolova – Using the Rhythms in Samba
16.00 Finish
A delegates lunch, tea and coffee will be included in the price of a ticket (ISTD members £35,
non-members £40, payable on the door). Please RSVP to Beverley McDermott at ISTD HQ on +44 (0)207 377 1577 or email bmcdermott@istd.org to reserve your delegates lunch.
Members who are new to the ISTD since March 2013 can attend for free. Non-ISTD members are also very welcome to attend.