Italian Summer School - Bari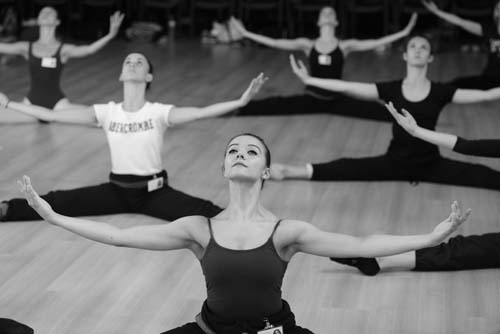 The ISTD offers a myriad of courses for members and non-members to support their professional development. These range from genre specific refresher days to residential summer schools to one day courses focussing on the promotion of safe dance practice and the psychological aspects of talent development.
The Education & Training Department also offer training for Tutors working on the accredited teaching qualifications programme as well as masterclasses for students, dancers, in conjunction with faculties, and training for members of the public to introduce them to the world of dance. For further information, please check the Courses & Training pages of the website.
If you have any questions about these courses please contact Education and Training on:
Tel: +44 (0)20 7377 1577 (ext 831/836)
Fax: +44 (0)20 7247 8309
Email: coursebookings@istd.org
Start date:
Saturday 19 Jul 2014
End date:
Sunday 27 Jul 2014
Venue:
Academy of Dance, Via Pasubio 14, Bari, Italy & Istituto Margherita, Corso Benedetto Croce, Bari, Italy
Country:
Italy
Faculty:
Disco, Freestyle & Rock 'n' Roll, Imperial Classical Ballet, Modern Theatre, Tap Dance
Event summary:
ISTD Scuole estive in Italia - Bari
Event details:
Teachers Programme
19 – 20 Luglio
Un weekend incentrato sui nuovi metodi ed aspetti tecnici di Insegnamento della Danza Classica
21 Luglio
Seminario e Sessioni Pratiche per Insegnanti di Danza: Prevenzione Infortuni e Fisioterapia in Danza
22 - 25 Luglio
Corsi per Insegnanti in Modern Theatre saranno dedicati alla revisione dei Programmi di Advanced 1 e 2
26 - 27 Luglio
Un Weekend di Tap eccezionale con i Nuovi Gradi fino al 5°.

Students Programme
21 – 25 Luglio
I Corsi per Studenti includono Danza Classica, Modern/Jazz, Tap e Hip-Hop.
Per gli studenti più avanzati anche Corsi di Danza Contemporanea.
Early Bird - Sconto per pagamento entro il mese di Marzo 2014
Se pagamento e iscrizione avvengono entro il mese di Marzo 2014 è previsto uno sconto del 15% sulle quote di iscrizione.
Per tutti i corsi, il termine per il pagamento è il giorno 30 Aprile 2014.
Web: www.istditaliansummerschool.org
Email: info@istditaliansummerschool.org
---
Teachers Programme
19th – 20th July
A weekend full of new and interesting teaching methods regarding classical ballet concentrating on different aspects of the technique.
21st July
Dance physiotherapy and injury prevention seminar for dance teachers. A day of theory and practical sessions looking at how dance physiotherapy and injury prevention strategies can compliment the work of the dance teacher.
22nd - 25th July
Modern theatre will be offering the Revised advanced 1 and advanced 2 Modern syllabus and new and exciting ideas to stimulate the students.
26th – 27th July
The tap weekend includes the new grades syllabus up to and including grade 5.
Students Programme
21st – 25st July
There will be daily classes for students in ballet, modern/jazz, tap and hip hop.
Lessons for the senior and advanced students will also include contemporary.
Early Bird Prices 15% discount for payment before the 30th March 2014.
For all courses the closing date for all fees is the 20th April 2014.
For online subscriptions to the courses of the ISTD Italian Summer School 2014 follow the procedure indicated at: www.istditaliansummerschool.org/iscriversi


Web: www.istditaliansummerschool.org
Email: info@istditaliansummerschool.org
Venues
Academy of Dance, Via Pasubio 14, Bari, Italy
Istituto Margherita, Corso Benedetto Croce, Bari, Italy
For further information regarding the Southern Italian Summer School in Bari, please contact istdadcbari@libero.it