Guidance for Street Dance & Commercial Hip Hop Student Teacher and Associate Examinations - London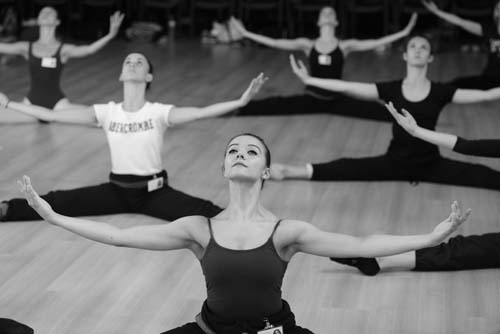 The ISTD offers a myriad of courses for members and non-members to support their professional development. These range from genre specific refresher days to residential summer schools to one day courses focussing on the promotion of safe dance practice and the psychological aspects of talent development.
The Education & Training Department also offer training for Tutors working on the accredited teaching qualifications programme as well as masterclasses for students, dancers, in conjunction with faculties, and training for members of the public to introduce them to the world of dance. For further information, please check the Courses & Training pages of the website.
If you have any questions about these courses please contact Education and Training on:
Tel: +44 (0)20 7377 1577 (ext 831/836)
Fax: +44 (0)20 7247 8309
Email: coursebookings@istd.org
Date:
Tuesday 28 Oct 2014
Start time:
10:00 - 16:30
Venue:
ISTD2 Dance Studios, 346 Old Street, London EC1V 9NQ
Country:
United Kingdom
Faculty:
Disco, Freestyle & Rock 'n' Roll
Event summary:
This course is designed specifically for teachers aiming for professional status and is an effective way to understand what is required to pass a Street Dance and Commercial Hip Hop Student Teacher and Associate examination. The course is unsuitable for pupils or students.
Event details:
The course will be delivered by Samantha Vale, Yvonne Taylor Hill, Paul Streatfield and demonstrated by Denis Victory, and is structured with relevance to the steps described in the ISTD Street Dance Glossary, teaching methodology and the differences in Street Dance styles.
Prior to attending the course, delegates are encouraged to purchase the ISTD Street Dance Glossary from the ISTD online shop and to download the syllabus outlines from the ISTD website.
To book a place, please download the booking form and return to the Education and Training department.
Email: coursebookings@istd.org
Fax: +44 (0)207 247 8309
Telephone: +44 (0)207 377 1577
---
For specific questions relating to this course, please contact the Disco/Freestyle/Rock 'n' Roll Faculty Secretary - Patsy Graham.
Email: DFR@BTinternet.com
Tel: 01494 513 135