The Imperial Classical Ballet Awards 2014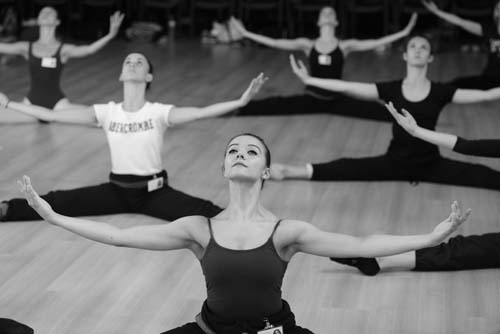 The ISTD offers a myriad of courses for members and non-members to support their professional development. These range from genre specific refresher days to residential summer schools to one day courses focussing on the promotion of safe dance practice and the psychological aspects of talent development.
The Education & Training Department also offer training for Tutors working on the accredited teaching qualifications programme as well as masterclasses for students, dancers, in conjunction with faculties, and training for members of the public to introduce them to the world of dance. For further information, please check the Courses & Training pages of the website.
If you have any questions about these courses please contact Education and Training on:
Tel: +44 (0)20 7377 1577 (ext 831/836)
Fax: +44 (0)20 7247 8309
Email: coursebookings@istd.org
Start date:
Saturday 1 Mar 2014
End date:
Sunday 2 Mar 2014
Venue:
The Hawth Theatre, Crawley, West Sussex RH10 6YZ
Faculty:
Imperial Classical Ballet
Event summary:
Competition and Ballet Awards
Event details:
The ISTD is proud to present the 2014 Imperial Ballet Senior Awards at The Hawth Theatre, Crawley, West Sussex, RH10 6YZ on Saturday 1st March & Sunday 2nd March 2014.
The Senior Awards are a highlight in the Imperial Classical Ballet calendar and consist of Imperial Classical Ballet Grades 3–6, plus Intermediate and Advanced 1/ Baines Hewitt Award Assessment class. Last year more than 230 students took part in the Awards, from 40 dance schools from across the UK and Ireland.
Classes for Grade 3, 4, 5, 6/Inter Foundation,
Intermediate and Advanced 1
Age limits (as on the date of the competition)
Grade 3 Award – under 13 yrs
Grade 4 Award – under 14 yrs
Grade 5 Award – under 15 yrs
Grade 6/Inter Foundation Award – under 16yrs
Intermediate – under 18 yrs
Candidates must have passed the relevant Grade examination with 70 – 100 marks.
Intermediate Candidates must have passed the examination with 65 – 100 marks.
The Advanced Class is for candidates who have passed the Advanced 1 examination and for those wishing to apply for the Baines Hewitt Award when the results of Vocational School auditions are confirmed.
Any monetary awards given must be used for further training.
Participation in Scholars Classes may also be awarded.
The Set Dances for 2012 are taken from the Grade Syllabi
Grade 3 – Variation C Waltz for Boys and Girls (Track 15)
Grade 4 – Variation C for Girls and Boys (Track 19)
Grade 5 – Variation C for Girls and Boys (Track 23)
Grade 6/Inter Foundation – Variation C for Girls and Boys (Track 27)
Track numbers refer to the Dances and Variations CD
The closing date for entries is Monday 13th January 2014
All details, rules and entry forms are available from the Faculty Secretary Julie Beatie
Tel: 01788 899127 • Email: beattie.ballet@gmail.com
---
Saturday 1st March
9.25am-1.15pm: Grade 6/Inter F & Grade 5 Classes
2.00pm-7.30pm: Grade 4 Classes, Grade 4 Final, Grade 5 Final & Grade 6 /Inter F. Final
Sunday 2nd March
9.55am-12.30pm: Intermediate Classes
12.30pm: Guests & Teachers Lunch hosted by our patrons Adam Cooper and Sarah Wildor
1.30-7.40pm: Grade 3 Classes and Final, Intermediate Final, Advanced 1/Baines Hewitt Assessment Class
Spectator fees are £5 for a morning session, £5 for an afternoon session or £8 for a whole day (special rates for children and concessions). Tickets are available at the door or contact the ISTD Imperial Ballet Faculty Secretary, Julia Beattie, on 01788 899127 or email beattie.ballet@gmail.com.
Other events in the Imperial Classical Ballet Faculty calendar include the Boys Dance Day in February Junior Ballet Awards in October, Junior and Senior Scholars Days and London Teachers Group Meetings.: beattie.ballet@gmail.com
: 01788 899127 • Email: beattie.ballet@gmail.c
Tel: 01788 899127 • Email: beattie.ballet@gmail.com