Grandison Clark Awards 2012
Date:
Sunday 2 Dec 2012
Start time:
TBC
Venue:
Avon Valley School, Newbold Road, Rugby CU21 1EH
Country:
United Kingdom
Faculty:
National

Event summary:
The National Dance Faculty Committee look forward to welcoming the support of all teachers from previous years as well as any teacher new to the competition.
Event details:
Closing date for entries is 30th September 2012.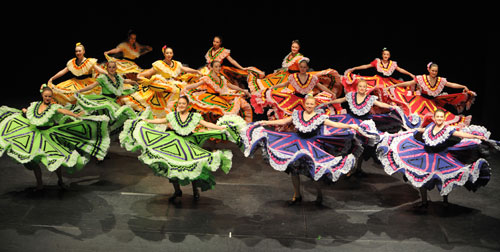 Grandison Clark Awards 2009, Senior Groups, Mexico. Photo by Instill.
2nd December is the date for the Finals. There are no heats planned.
Please apply to the Secretary of the National Dance Faculty on 01635 255785 or email hazel.burrows@btinternet.com for application forms.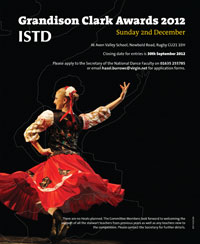 Download a flyer for the 2012 Awards.